GIFT CARD PROGRAM
Boost your cash flow with gift cards.
Our gift card program integrates with most major payment providers. Simply activate our app then sell, redeem, and reload gift cards right from your payment terminal.
Custom gift cards
Unlimited gift card transactions
Start selling within 10 business days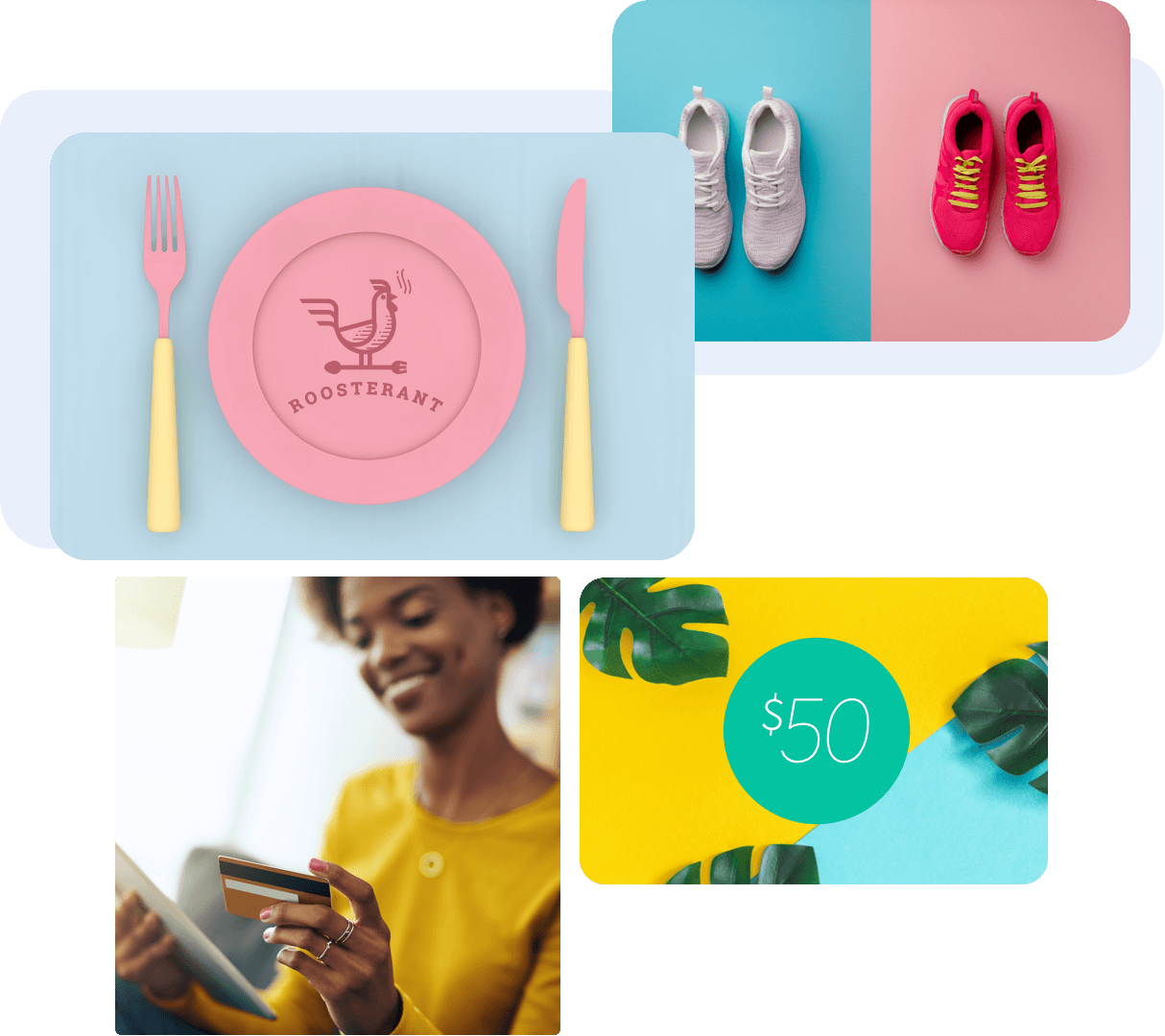 Attract new customers and
see impressive returns.
Gift cards are one of the best marketing tools because they introduce
new people to your business while also generating more profit.
See better
profits.
30%
of gift card balances are never spent and instead go right toward your bottom line.
Attract new
customers.
41%
of people who receive a gift card visit a new business as a result.
Encourage
repeat visits.
55%
of gift card recipients need more than one visit to spend the card's entire value.
Boost seasonal
and daily sales.
59%
of gift card recipients spend more than their gift card's original value.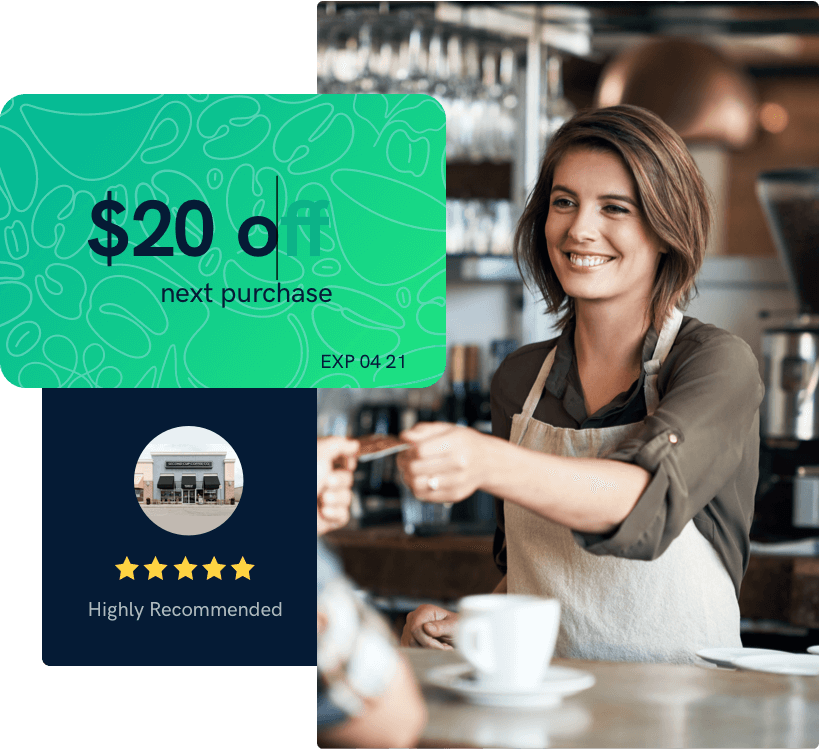 Increase sales and resolve
customer service issues.
Boost traffic during slow periods by issuing promo cards that expire on a date of your choosing. Promo cards are also a great way to bring back customers who have had unsatisfactory experiences and give you a second chance to wow them.
Create customized promotions
Generate buying urgency
Incentivize customers to return
Save time with
self-serve features.
Free up staff time by directing customers to your own branded Check-Your-Card-Balance page where they can view their gift card balance and transaction history.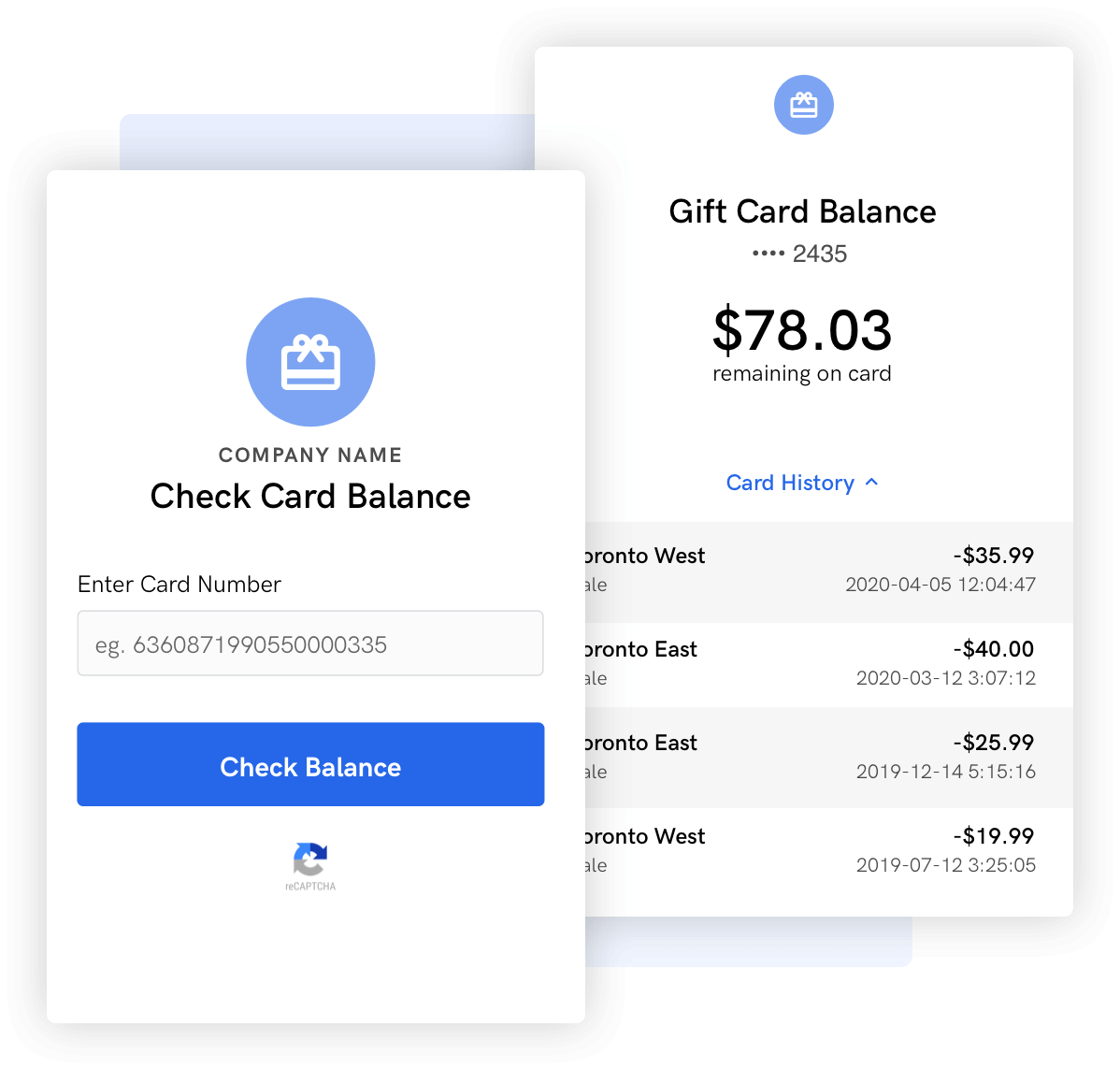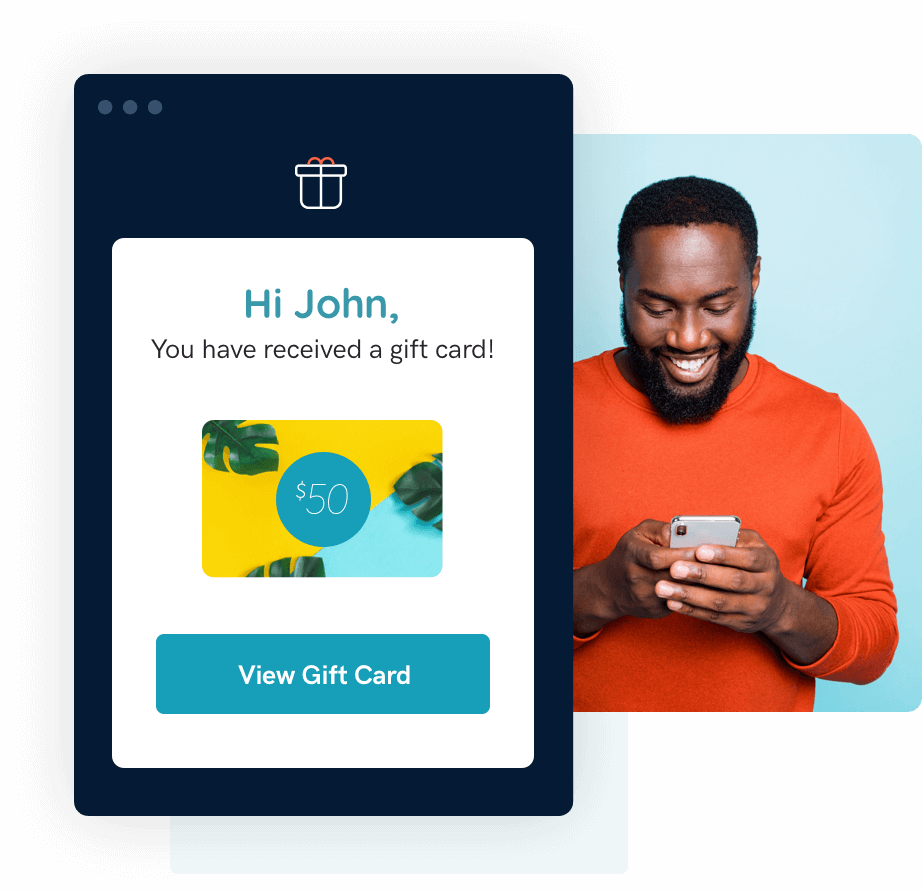 Sell e-gift cards on your website.
With our gift card program, you'll be able to give your customers the freedom to buy your business's e-gift cards from anywhere and send them to their loved ones via email.
Custom Branded
You'll get your very own custom branded buy-a-gift-card page to add to your website.
Redeem In-Store
Even if you don't sell any products or services directly on your website, you can now sell e-gift cards which can be redeemed in-store right on our payment terminals.
What's the difference between promo cards and gift cards?
Watch this explainer video to discover the difference between promo cards and gift cards as well as the benefits of offering both to your customers.

If you would like to learn even more, visit our blog article that explains the difference between promo cards and gift cards in greater detail.
Launching your gift card program is easy.
1
Import card data
Already with a gift card provider? No problem. We can import your existing card numbers, balances, and transaction history.
2
Order your gift cards
Design and order your own branded gift cards through our Card Store. Our design tools make it easy to create amazing cards as unique as your brand.
3
Sell and redeem
It's as simple as any other transaction — activate, redeem, and reload your gift cards right from your payment terminal without paying any activation or transaction fees.
4
Track your sales
See all your gift card sales and track the success of your gift card program right in your Paystone BackOffice with our reporting and analytics tools.
Need to integrate with your systems?
Chances are we integrate with your POS and online
ordering systems
Want to check out our pricing?
Get it all from one provider at one affordable price.