February 18, 2020
Barrhaven Dental Processing Payments With a Smile
"It means the world of a difference having actual people that are available and who truly care to resolve your issue."

Mary Hlacar, Office Manager
A Cherished Landmark
As one of the original dental clinics in the Barrhaven suburb of Ottawa, Ontario, Barrhaven Dental Centre has been serving smiles since the 1970s. Much like their patients, many of the staff members have been there for years; including the Office Manager, Mary Hlacar, who has been a staple of the centre for nearly two decades.
Using the latest technology, the dental centre promotes a modern and comfortable setting for all their patients' needs. Considerable thought and effort goes into every decision. And the switch to Paystone, was no exception.
After remaining loyal to their previous payment processor for years, Mary became disillusioned by the outdated payment technology, ever increasing rates, and subpar service quality. It was as if she was a mere number in a queue and not a long-standing partner. Looking for a payment firm that could match their commitment to excellence and client service, Mary switched to Paystone. It wasn't long before she realized, Paystone was the partner she'd been looking for.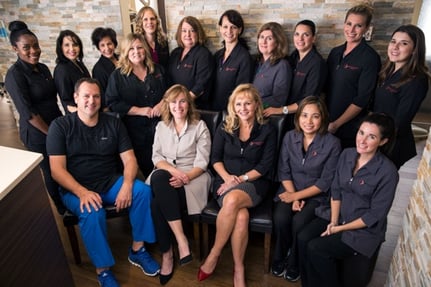 Instant Cost Savings
The switch had Paystone upgrading Barrhaven Dental's entire payment system to the latest in processing technology; eliminating the need for a separate dedicated phone line for an additional savings of $30 per month. Also, rather than having to rent the equipment as they did with their previous provider, Paystone offered a terminal purchase option that included a comprehensive service agreement. No longer were they forced to pay the full price of a terminal, twice or three times over in rental fees. The freedom was liberating!
Even after removing some unneeded monthly costs, the savings didn't stop there. The switch immediately saved Barrhaven Dental 54% on their credit card interchange markups.
Quality Service
Although the savings were a huge win for Barrhaven Dental, it was the service that really proved to Mary the value of Paystone. "It was a seamless transition! Paystone took care of everything," Mary explained. "And the switch was done over our lunch break, so we didn't have to pause our work day or delay a payment."
Paystone ensured that both Mary and her staff were comfortable with the new system and returned several times just to answer any questions they had. "It means the world of a difference having actual people that are available and who truly care to resolve your issue. Not just an 800 number with a bunch of manuals to read over. But someone on-site when you need them and are always available to chat. You just can't beat that!"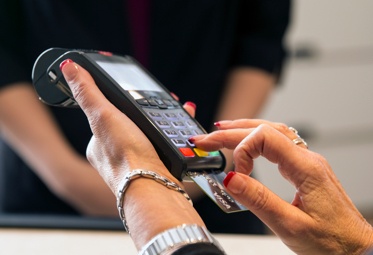 Trusted Partnership
According to Mary, the overall patient experience has also drastically improved, "We absolutely love the wireless terminals! It saves my staff the time of moving the patient around from here to there. It's more convenient for our patients and that means the most to us!"
Together, Mary and Paystone have been able to significantly reduce the Barrhaven Dental Centre's monthly payment processing expenses while modernizing their payment systems to remain on par with the clinic's newer dental technologies.
As a perfect compliment to the clinic's focus on the patient experience, Mary's thoughts on Paystone are deserving of notice, "They are real people, that deliver what they promise."