March 6, 2019
Dos Tacos Streamlines Their Restaurant Operations with Paystone
Zaid Farid and Asaad Naeeli were on vacation in California in 2016 where they had the opportunity to visit a plenty of restaurants including a handful of taco spots. Growing up in London and being part of the London community for most of their lives, Zaid and Asaad began to think that London having its own taco spot was something long overdue, especially in the downtown Richmond Row area. And in the summer of 2017, they made it a reality and opened the doors to Dos Tacos; a fast-food eatery with an authentic dining experience, serving tacos, taco fries, and taco salads to the downtown scene.
Zaid and Asaad did a ton of research before choosing a payment processing partner. Shopping for a merchant services provider was no different than finding their food and equipment suppliers. "We ultimately chose Paystone for their quality of service, value over their competitors, and the fact that we didn't have to secure a POS system and a merchant services provider separately," explained Asaad. "Our solution is integrated and works well together."
Paystone provided Dos Tacos with the talech POS system for restaurants integrated with a countertop payment terminal. "Our talech POS system allows us to customize our entire menu, and the user-friendly interface lets us easily punch in an order and it immediately sends that total amount to our payment terminal while we are preparing their food."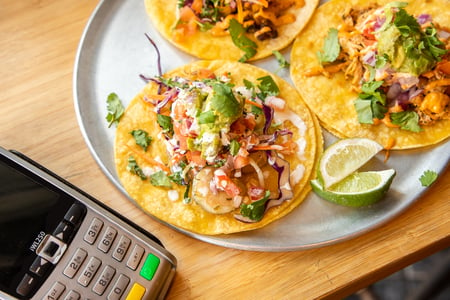 "Our payment processing solution is one of the key components of our business. Our customers want to be able to pay quickly and easily using their debit cards, credit cards and mobile phones, which a lot of students like to use." London, Ontario is home to two large post-secondary institutions, Fanshawe College, and Western University Canada. Zaid and Asaad predicted having a predominantly student customer base before starting out. But they've found that as well as students, they get families with young children, seniors, and working professionals, especially during their lunchtime rush. "We have a large variety of Londoners who come to our restaurant—and we're very grateful for that," shared Asaad.
"Almost no one carries cash. Our customers want tacos and they want to be able to pay however they want to pay." Asaad and Zaid knew from the beginning, they needed a solution that catered to their clients' payment needs. "So, having a digital payment solution that is fast, and reliable is very important to us and our customers, and that's what Paystone provides us." Their business has peak times where they get a rush of customers. "If our payment processing is slow or unreliable," Zaid explained. "We wouldn't meet our sales goals, the wait times for food would be too long and, ultimately, people wouldn't come back."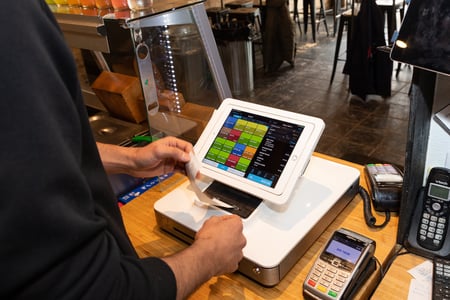 Paystone helped Dos Tacos by tailoring a solution based on Zaid and Asaad's business needs. "From the very beginning, working with Paystone has been very easy-going," shared Zaid. "From helping us get set our systems up, to building our menu, to learning the different features talech has to offer, to basically any questions we've had about our solution; it's just been a great relationship thus far."
They have also found great value in the back-end reporting features. At first, they used it determine their busiest times, and scheduled their staff around those findings. "Now, we use the reports to look at sales per hour, sales per item, labour costs, timesheets for employees and inventory breakdowns. We use it to make business decisions on a daily basis."
As a small, independent, local restaurant, Zaid and Asaad have ambitions to grow and franchise. "Having reliable and dependable systems in place is invaluable and Paystone is a big part of that. It enables us to focus on things that will help us grow while knowing our staff have the tools needed to get the job done."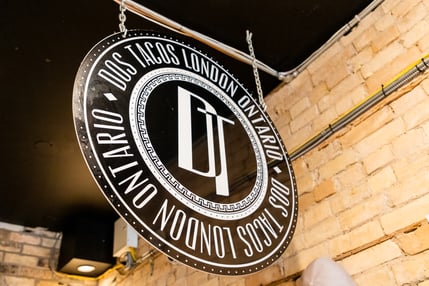 Asaad shared some final words about his experience with Paystone. "We advise any business looking for a payment processor to connect with Paystone. Apart from their dependability, reliability, speed and friendly customer service, they provided us with a tailored solution that works perfectly with our business."