December 18, 2017
The Wolfes Choose Paystone To Partner With Their Pack
"Paystone's deep industry knowledge, excellent customer service and leading platform technology offers an incredible value for low cost."

Justin and Gregg Wolfe, Owners, The Wolfe Pack Inc.
Downtown Eatery
Since opening their first downtown eatery in 2012, Justin and Gregg Wolfe, better known locally as the Wolfe Brothers, now own and operate three of the most popular restaurants in London, Ontario. Their first restaurant, Early Bird, famous for its diner-style comfort food received national acclaim when it was featured on an episode of Food Network Canada's "You Gotta Eat Here!" in 2013. Their success led them to opening two more restaurants, The Little Bird Cafe and Los Lobos, a funky local eatery serving modern mexican food.
Justin and Gregg travel around the world diligently searching for new tastes and ideas they can bring back to their city. And the same level of research goes into major financial business decisions; such as picking a payment processor.
The Wolfe Brothers felt that their past processor offered little benefit in exchange for years of expensive rates and subpar service. Their search for a payment processor began to produce similar results across the board; more companies delivering cold, unpersonalized service for a costly price. It was only a matter of time before their hunt would end as they stumbled upon Paystone. "Paystone was able to offer better rates than any other payment processor," Gregg remarked. "We know because we shopped around."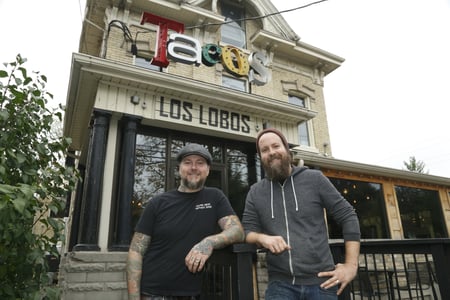 Personalized Service
Although the lower rates were a huge advantage for The Wolfe Pack Inc., the biggest and unexpected benefit was how personable the service has been with Paystone. "To have a business partner that comes around just to check in and see how things are going is really, really nice. They are amazing to deal with!"
In the restaurant industry, taking payments is an integral part of the customer experience because it is the last interaction a server makes with their guests. An issue with a food order or a long wait can throw off the entire guest experience and the same goes for payments. It should be quick and easy with no hiccups. This is particularly true for Early Bird, which caters to the breakfast and lunch crowd, where people are on a tight time crunch during their workday. "You can do everything right," Justin explains, "but if a customer is held up when it comes to paying, it can overshadow all of that."
Paystone's reliable and industry leading technology allowed the Wolfe Brothers to focus more on food service and less on payment issues. "That is why we continue to stay with Paystone. We can always rely on their technology and service to keep our customers happy."
Above and Beyond
According to Justin and Gregg, operating a restaurant presents unique challenges; and there is nothing Paystone hasn't been able to handle. One of the most notable challenges involved something as trivial as the tint on the payment terminal display. Tints are often used in outdoor environments to allow customers to view the terminal screen without glare. However, for the Wolfes, this tint was actually interfering with the machine's WiFi reception.
"In no time, Paystone solved our problem by swapping out the machines with terminals that used a mobile network connection rather than WiFi." No longer were they forced to awkwardly ask customers to go back inside the building for payment or fumble around trying to get a better signal. Paystone's solution ensured the guest payment experience was as good as the exceptional dining experience.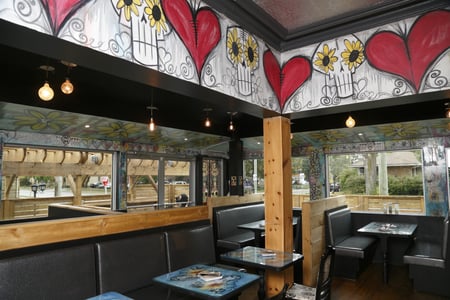 Reliable Partnership
The brothers' partnership with Paystone not only reduced The Wolfe Inc.'s annual payment processing costs by 13%, but also improved their overall guest experience. "It's great when you can find a reliable partner that offers rich benefits with their service for such a low cost."

Here's how The Wolfe Pack Inc. improved their business, find out how you can too!