November 4, 2019
10 Restaurant Management Tools to Save Time and Improve Productivity
Serve great food and make your guests happy — it sounds simple, but every restaurant owner knows a lot of work goes into keeping a restaurant running optimally. Thankfully, there are lots of tools that can help you keep up with the evolving industry and improve your productivity. From managing reviews to keeping on top of your food costs, we've put together a list of the best tools and apps for restaurant owners and managers.
Applova (formally known as Apptizer)
This app gives you the ability to offer online ordering. Customers can access your online restaurant using any device and order in just a few clicks. It's available on Poynt Smart Terminals and a range of other POS solutions.
Main benefits:
You can custom brand the app
0% commission. Every order is commission-free.
Online ordering app connects with leading POS stations
Built-in digital loyalty incentives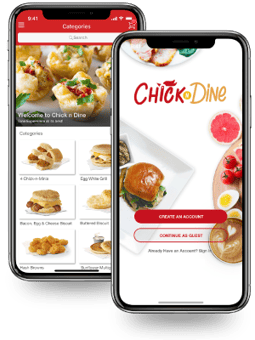 QuickBooks
Quickbooks' accounting software for restaurants tracks every dollar coming in and going out of your restaurant. It can help you manage food, labour and overhead costs, but it also has some cool reporting functions that can show you how changes to your menu or operations will impact your margins.
Main benefits:
Integrates with leading POS systems, inventory apps, and Poynt Smart Terminals
Syncs with your bank to automatically record all transactions
Shows you what you owe before taxes are due
talech POS
This affordable POS system is an app that can be run on your iPad or Poynt Smart Terminal. You can set up a floor plan to monitor your tables, create multiple menus and manage inventory, employees, and customers. It has a range of features that make it perfect for both sit-down and quick-service establishments.
Main benefits
Integrates with accounting software (QuickBooks, Sage, Xero)
Customer-facing display and self-serve ordering
Gift card management
Reporting and insights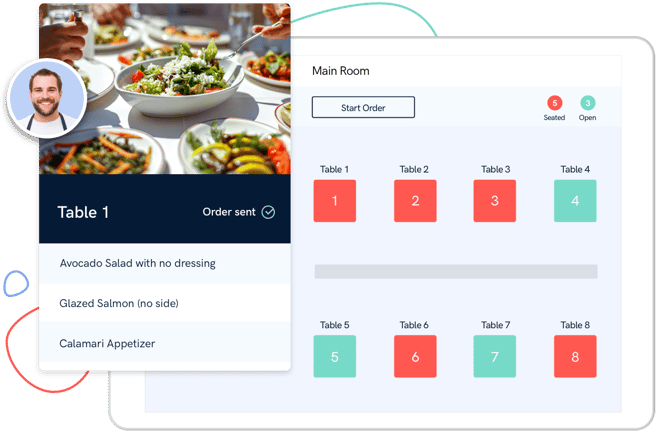 Learn more about what talech can do for your restaurant.
eHopper
eHopper is a POS app that allows you to accept payments and manage your business on Android tablets, iPads, PCs, and Poynt terminals. This app has a range of features such as inventory management, online ordering, and customer management.
Main benefits:
Available for Android, Windows, iPad, and Poynt Smart Terminals.
Offers online ordering
Free trials available
Customers claim the app is extremely easy to use
Homebase
Homebase is a free employee scheduling app. The drag and drop interface makes it easy to build a schedule and send it to your staff by email or text message. The app updates your labour costs while you build your schedule, and if you connect it to your POS, it'll forecast your sales.
Main benefits:
Manage shift trades and covers without phone calls
Tracks paid and unpaid breaks and tips
Data exports directly to many payroll providers
Automatically identifies missed shifts, breaks and clock-outs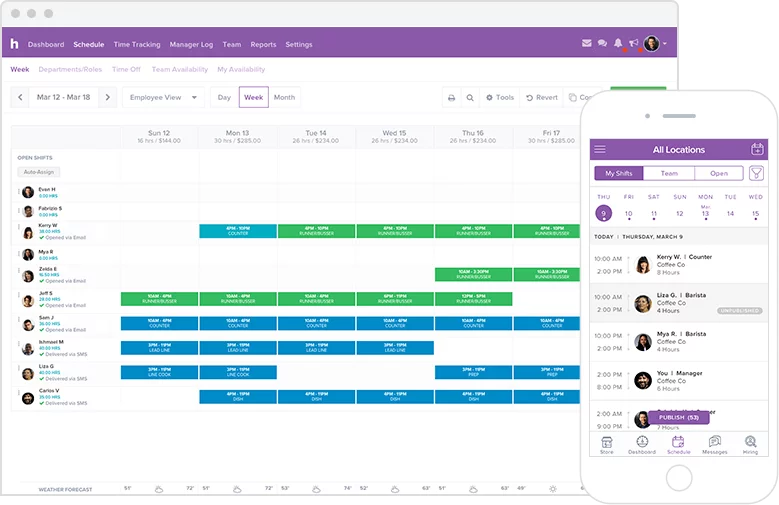 ReviewTrackers
If you find it difficult to manage your restaurant reviews across Google, Facebook, TripAdvisor, and any other platforms you're on, ReviewTrackers is a great tool for you. You can get insights like what keywords appear most in positive, negative and mixed reviews. It also allows you to get more customer feedback and identify possible brand advocates. I should mention that this app has great reviews...shocker.
Main benefits:
Single location pricing starts around $50/month
Identifies new opportunities for positive reviews
Provides all analytics on one consolidated dashboard
Automated alerts
Feedly
Stay up to date on the stories, blogs and trends that matter to your restaurant. Whether you need current ideas for social posts or want to keep your daily menu features on-trend — you can get it all in one place with the Feedly app.
Main benefits:
Monitor news about your restaurant and competitors
Get keyword alerts
Follow hashtags and YouTube channels
See everything in easy-to-read feeds
Check out some tips on how to grow your restaurant's social media with your customer's content.
Food Cost Calculators
There are tons of online calculators that can help you calculate your food cost percentage and assess the profitability of each dish. CookKeepBook's recipe cost calculator is a free tool created by a couple of programmers who were trying to help their friends calculate the cost of their recipes.
Main benefits:
Free
Easy to use
Waste percentage and measurement converters
eThor
If you're already using a POS system, such as micros, Aloha, or Dinerware, the eThor app will allow you to offer easy tableside payments. eThor connects your POS to your payment terminals (Poynt, Clover, Ingenico) so your servers don't have to go back-and-forth between tables and your POS.
Main benefits:
Faster table turns
No need for manual reconciliation
Quick and easy integration
Comes pre-installed on Poynt terminals for no extra cost