September 16, 2019
9 Eco-Friendly Swaps For Your Restaurant
Everywhere you look people are talking about going green, cutting back on plastic, and eco-friendly swaps. But, sustainability is more than just the latest trending topic. Aside from the fact that it's an important global issue, making eco-friendly swaps can be good for your business' growth and public image. Learn more about the benefits of greening your business.

We've put together a list of eco-friendly tips to make your restaurant more sustainable.
1. Source ingredients locally
There are tons of perks to purchasing locally-sourced ingredients. It supports the local economy, the ingredients are often fresher, and it can provide you with some seasonal menu inspiration.
It also happens to have a smaller carbon footprint than the alternative. Think about it — if you're shipping ingredients from across the country, the transportation-related carbon emissions add up a lot faster.
Another perk of sourcing local? Customers are increasingly health-conscious and environmentally-conscious, and they actively seek restaurants that use local ingredients. In fact, 57% of adults actively seek restaurants that serve locally-sourced ingredients.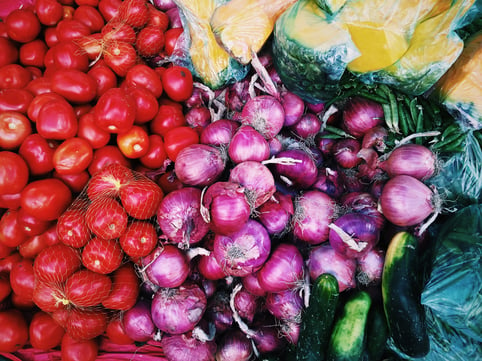 2. Reduce spoilage with a menu audit
Conducting a menu audit will help you reduce food waste, simplify your back-of-house operations, and optimize your menu.
A restaurant POS app, like talech, can help you to understand which dishes are customer favourites and which ones aren't performing so well. Eliminating poorly performing menu items reduces your kitchen prep time as well as the possibility of wasted ingredients.
3. Use environmentally-friendly cleaning practices
This can sometimes be challenging for restaurants because of strict health regulations, but, eco-friendly cleaning products are improving. You can easily make the swap to reusable cleaning towels or eco-friendly detergents.
4. Cut back on wasted water
Upgrading to low flow spray valves in your restaurant's kitchen and washroom can help reduce some of your water waste. You could also consider switching to water-saving toilets and dishwashers that are energy and water-efficient. One of these simple switches can help the environment and your water bill.
5. Get efficient with your energy
In addition to upgrading your dishwasher, you should consider investing in other energy-efficient kitchen appliances to reduce your energy consumption.
Another way to improve your energy efficiency is to invest in programmable thermostats, energy-efficient windows, roofing, or furnace upgrades. Not sure where to start? Look out for the Energy Star symbol.
6. Consider using motion sensor lights or LED bulbs
Switching to motion-activated lights and LED bulbs can significantly reduce your energy consumption. Did you know that LED bulbs use 75% less energy than traditional fluorescent ones? Plus, they last 5x longer, making them a worthy investment.
7. Switch to compostable takeout containers
The next time you order takeout containers for your restaurant, why not try a more eco-friendly alternative? Instead of styrofoam, which takes 500 years to decompose, opt for compostable or post-consumer waste containers.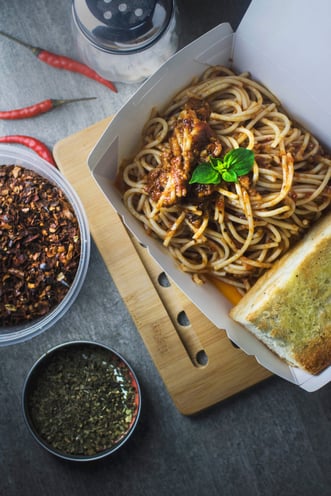 8. Offer digital receipts
Did you know that not all receipts are recyclable? In many cities, thermal receipt paper actually can't be recycled because of materials in the paper.
If you want to reduce your paper waste, a payment terminal with receipt flexibility can help with that. A smart terminal, like Poynt, gives your customers the option to receive their receipts via text, email, or traditional print. This way, your customer can have a record of their transaction without the clutter of a physical receipt.
Additionally, if you send your customers their receipts digitally, it makes it simple to collect customer feedback with a review prompt.
Learn more about Poynt and how to collect customer feedback.


9. Get your customers involved
Finally, a simple way to make your restaurant more eco-friendly is to get your customers involved in your sustainability initiatives. For example, if you operate a bistro or café, incentivize your customers to bring their own cups or takeout boxes.
People like interacting with brands that are socially or environmentally responsible, so engaging your customers through green incentives and benefits will help you to stand out from the competition and reinforce your customers' brand loyalty.
Looking for more restaurant tips? Check out our tips to make your restaurant more successful and how you can leverage user-generated content in your restaurant's social media marketing.