January 9, 2020
Top 10 Expected Retail Trends in 2020
A new year means new trends in retail. Improvements in technology, changes in customer values, and ever-evolving expectations of businesses are all factors that influence emerging trends in retailing and how you operate your shop.

Keeping up to date with the latest seasonal retail trends that customers crave is high on most retailers' priority lists. However, staying on top of retail tech trends and changes in consumer behaviour is just as important when it comes to positioning your business for a successful 2020.
1. Ethical Goods and Social Responsibility
Customers are becoming increasingly aware of the impact of their buying decisions, and are demanding ethical products and socially responsible practices from the businesses that they shop at. Customers are asking if products are cruelty-free, fair trade, and where materials are being sourced from.

In fact, brands that prioritize sustainability outperform others, and over 65% of customers are willing to pay more for a product if it comes from a sustainable brand. When it comes to Millennials and Gen Z, key demographics for retailers, sustainability is an even larger concern.
What this means for your business:
Social and environmental responsibility is one of the retail industry trends that's here to stay. Try sourcing products sustainably and carrying merchandise from ethical and local suppliers. Be transparent with your customers and share your social responsibility initiatives.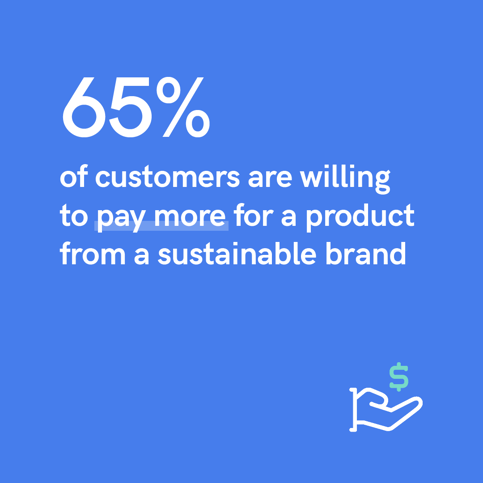 2. Subscription Boxes
Subscription boxes are showing no sign of slowing down. These niche boxes of curated products are continuing to grow in popularity, and the subscription model is making its way into every retail category from clothing and beauty, to food, to pet toys, and razors.
Currently, 25% of consumers are subscribed to at least one subscription box, and retailers both small and large are starting to offer their own version of the subscription box.
If you're able to personalize the subscription boxes to your customers' preferences, you'll also be able to build a stronger customer relationship and reinforce their brand loyalty.
What this means for your business:
If you're confident that your team can manage the subscription orders and logistics, a subscription model can be a great way to improve cash flow and grow sales. You'll likely be able to get bulk prices from your suppliers, and customers are typically willing to pay more for the convenience of receiving regularly purchased items right to their doors.
3. Omnichannel Shopping
Retail e-commerce trends have shown that customers no longer choose to shop exclusively online or in-store. According to the Harvard Business Review, 73% of customers interact with multiple channels while shopping. For example, customers tend to compare brands and prices online while they experience the product in-store. Many customers will also evaluate the product in-person before ordering it online.
What this means for your business:
Ensure your online and in-store experiences have a similar look and feel so that your customers have a smooth omnichannel experience.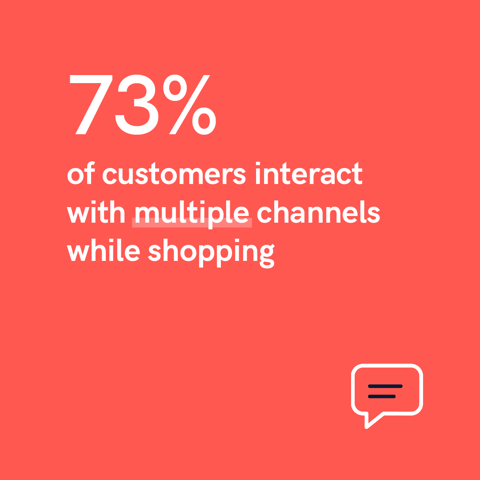 4. Payment Flexibility
As we continue to move towards a cashless society, payment technologies that easily and securely accept NFC and mobile wallets are becoming increasingly necessary. Customers value an easy payment experience and updated tech for a positive in-store experience.
What this means for your business:
Consider upgrading your payment technology to a smart payment terminal that can securely accept all methods of payments at the counter or in-aisle. Bonus points for offering customers digital (text message and email) receipts.
5. Digital Loyalty Programs
According to Visa's Digital Transformation report, 92% of consumers consistently look for a loyalty program when deciding where to shop. A digital loyalty program is not only more convenient for your customers, but it can help you to gather valuable customer data that you can use to inform your business decisions and boost your sales.
What this means for your business:
If you're looking for a simple way to grow your business, boost customer retention, and enhance customer experience, a loyalty program could be for you.
Learn about the benefits of a loyalty program for small businesses.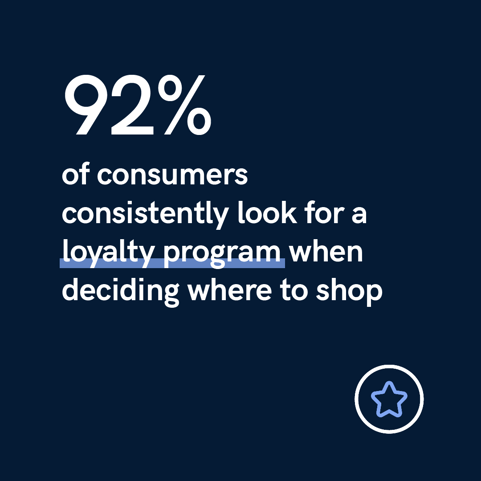 6. Augmented Reality
Although augmented reality (AR) might sound like a futuristic concept, chances are you've already interacted with augmented reality features through some of your favourite retailers. Remember that time you tried out a new pair of glasses with the virtual try-on feature? Or when you tested out how new furniture or a wall paint colour would look in your living room? Those are a few ways augmented reality has made its way into retail.
What this means for your business:
Depending on the products your business sells, augmented reality might improve your customer engagement and conversion rate. Research has shown that 40% of people are willing to pay more for a product if they've experienced it in AR first.
7. Voice Search
"Hey Google, is voice search one of the top retail trends for 2020?" Whether it's Amazon Alexa, Google Home, or Siri, customers are increasingly using voice search to discover products and businesses. In fact, in 2020, it's projected that at least 50% of all online searches will be through voice search.
What this means for your business:
Ensure that your website is optimized for voice search. Use natural conversational language and answer questions as simply as possible. You'll also want to make sure that your Google My Business listing is up to date to take advantage of the "near me" searches.
8. Data-Driven Hyper-Personalization
Personalization creates a better customer experience and can help improve your customer retention and sales. But hyper-personalization brings your customers' experiences to the next level. By leveraging your loyalty customer data, you'll be able to send more targeted, relevant, and timely promotions based on your loyalty members' individual buying behaviour.
According to a study from Salesforce, 51% of customers expect personalization in 2020. In fact, 63% of Millennials are willing to share their customer data in exchange for personalized marketing, offers, and discounts.
What this means for your business:
Don't be intimidated by the phrase — data driven hyper-personalization doesn't have to be complex. Start by giving your customers the option to personalize their products when shopping. After you implement a customer loyalty program, you can leverage the insights to create more personal product recommendations and offers to encourage them to keep them coming back.
9. Chatbots
Improvements in artificial intelligence have drastically improved the way chatbots communicate with customers. Chatbots are now relatively commonplace on business websites, and they're used for everything from customer service, to lead generation, to customer engagement.
In the past year, over 67% of customers interacted with a chatbot to get quick support or resolve a simple complaint. In 2020, it's expected that 80% of businesses will have some form of chatbot automation.
What this means for your business:
Although a chatbot can't replace a human customer support agent (yet), they're a great tool to improve customer experience and quickly resolve possible complaints. According to Invesp, chatbots can also save up to 30% on customer support costs, speed up response times, and answer 80% of the most common questions.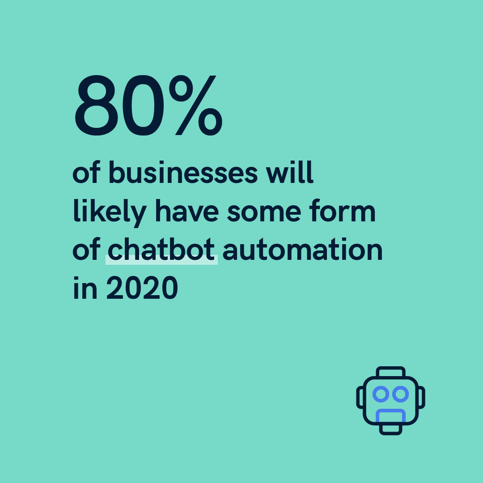 10. Social Media and Shoppable Posts
Social media has changed the way consumers interact with brands and learn about new products. According to research from Hootsuite, 200 million Instagram users visit at least one business profile daily, and a third of the most viewed Instagram Stories are from businesses. That's a lot of exposure for your brand!
In addition to customers interacting with business accounts on social media, the rising popularity of shoppable posts has helped retailers increase their brand awareness and profit with a few easy taps.
What this means for your business:
Not only are shoppable posts easy to set up, but when it comes to converting customers, 60% of Instagram users have found new products through the app, and 75% of post viewers have browsed a business' profile or website after viewing a shoppable post. If you have an e-commerce shop, consider sharing shoppable posts and driving more traffic to your online shop.