July 15, 2019
Why You Should Respond to Negative Business Reviews
Imagine you're running your business, getting five-star after five-star review, when suddenly it happens. You see a bad review - a hideous blemish on the face of your Google business page.
For most business owners, a negative review can seem like the end of the world, but it can actually be an opportunity to build connections and trust. You can use reviews to publicly highlight your customer service skills, show your customers that you care, and collect valuable feedback to make your business even better.
Don't worry if you don't have a perfect five-star rating. Studies have shown that businesses with three-star or four-star ratings appear more trustworthy than their five-star counterparts.
Do people actually read reviews?
As consumers, we are constantly connected, and we have access to virtually limitless information. It's easy to do a quick Google search and research a product or business before committing to an interaction. In fact, 95% of consumers read online reviews before making a purchase decision, and 85% of consumers trust online reviews just as much as they trust a personal recommendation from a friend (good to know Sally from Saskatchewan values your opinion just as much as your grandma...). This means that online reviews are an important marketing tool for you and your business.
But, don't worry if you don't have a perfect five-star rating. Studies have shown that businesses with three-star or four-star ratings appear more trustworthy than their five-star counterparts (if I only see 5/5 reviews, I assume it's been air-brushed). This could be because the reviews appear more balanced and genuine, whereas five-star ratings might be biased reviews from family, friends, and company employees. In reality, five-star ratings are only trusted by 10% of customers, while three-star and four-star reviews are trusted by a cumulative 57% of customers. Moreover, according to a study from the Harvard Business Review, when businesses are responsive to customer reviews, whether good or bad, their ratings subsequently increased.
While it may be tempting to ignore the negative reviews and focus on the positive, responding to these reviews leaves a better overall impression of your business. And, if you do it right, you might even get the opportunity to bring back a disgruntled customer and build their loyalty.
Here are some ways to ace your responses to online reviews:
Make it personal and personable
Ditch the generic responses; most of us can tell when a message isn't genuine. And we can definitely see if it's just a copy and paste of all the responses below. Show your customers that you appreciate the review by crafting a message that uses their names, and addresses their specific comments and concerns.
Respond ASAP
Depending on the platform, customers have different expectations of response times. For instance, customers expect a quicker response for comments and reviews left on social media compared to Google Business Reviews.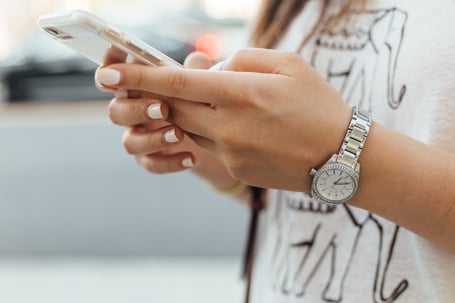 Keep it calm, cool, and professional
Every customer interaction reflects on your brand, especially when it comes to public comments. Keep in mind that when you publicly respond to reviews, other customers can view the interaction, too. Avoid getting overly emotional regardless of what's being said about your business, and maintain your reputation for professionalism and good customer service.
Thank them for the review
Always thank your customer for taking the time to write a review, whether it's a positive or negative one. It shows that you appreciate the feedback and can handle some criticism to improve your customer's experience.
Apologize and offer a solution
If you are receiving a negative review, try your best to listen and understand the problem. Make sure you apologize to the customer for the issue and inconvenience, whether it's product or service-related. Failing to acknowledge how your customer feels will further damage your relationship and may result in permanently losing your customer. Depending on the issue, make sure you reach out to the customer to find a solution, whether that's a discount, refund, or replacement product.
Make sure they know how to reach you
A common customer frustration is expressing an issue and not being able to find the correct customer service contact information. If you are responding to one of these reviews, make sure you thank your customer for the review, apologize for the issue, and provide contact information so they can easily reach out to resolve the problem.
Don't forget to respond to the good reviews, too
Responding to positive reviews is an effective way to reinforce customer loyalty. If your customers are taking the time to leave you a positive review, tell them that you appreciate the feedback and encourage them to return to your business soon. This dialogue helps build trust and nurture your customer relationships.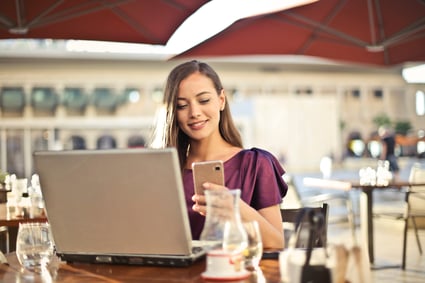 Examples of how to respond to negative reviews.
Looking for some examples or templates that you can use to respond to negative reviews? Check out these negative review response examples by NiceJob. Use these templates to ace your responses every time.


If you really want to show your customers you care, ask for their feedback at the point-of-sale. Smart payment terminals, like Poynt, have the option to prompt customers for a rating at the end of their transaction. If your customers opt to receive their receipt via email or text, you can also include a feedback and review survey.
At the end of the day, your customers understand that sometimes things go wrong and products don't work. Customers are willing to forgive defective products, but they're less willing to put up with poor service. Responding to negative reviews and showing your customers that you care on all platforms will ensure that you keep them happy and continue to grow their loyalty. In other words, don't try to hide the blemish on your review page. Just give it time, attention, and a little TLC.