December 16, 2019
Business Spotlight: Peace by Chocolate
A piece of chocolate might be the magic ingredient to happiness, but for the Hadhad family, their chocolate business has come to mean much more.
We spoke to Tareq Hadhad, CEO of Peace by Chocolate, to learn more about his family's challenging journey to Canada, his chocolate business, and the importance of supporting refugees.
From home in Syria to a refugee camp in Lebanon
Before coming to Canada in 2016, the Hadhad family lived in Damascus, Syria, and operated one of the largest chocolate factories in the Middle East. Their chocolate empire was founded over thirty years ago by Tareq's father, Isam. Isam, who originally trained to be a civil engineer, saw how much happiness chocolate brought people, and so was inspired to create and share his own confections.
As the Syrian conflict intensified, life for the Hadhads began to change. In 2012, after their home and chocolate factory were bombed and destroyed, they were forced to flee and stay at a refugee camp in Lebanon. They were among the two million Syrian refugees who sought asylum in Lebanon.
Although the conditions were difficult, Tareq and his family persevered and tried to make the best of the situation. Tareq, who had been studying to become a doctor, volunteered his medical expertise. He also applied for scholarship opportunities, which would have given him the chance to study abroad and bring his family.
Finally, after three challenging years of living in a refugee camp, the Hadhad family received a letter. They were approved to come live in Canada.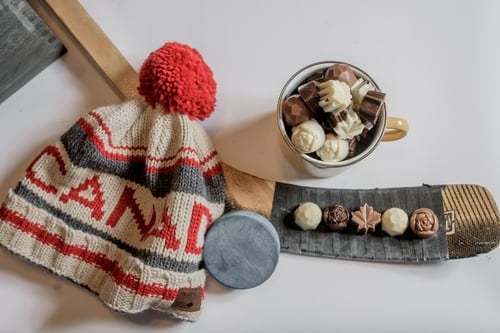 Photo Credit: Topher & Rae Studios
A new home and new business in small-town Canada
In 2016, Tareq Hadhad arrived in Toronto, Canada. Two weeks later, his family joined him and they found themselves in the tiny town of Antigonish, Nova Scotia. The small community of Antigonish welcomed the Hadhads and helped them with everything from housing to schools and employment support.
Tareq and his family decided they wanted to rebuild their chocolate business in their new home. Within three months, they started making chocolate at their home factory and began to sell at the local market. This was the beginning of Peace by Chocolate.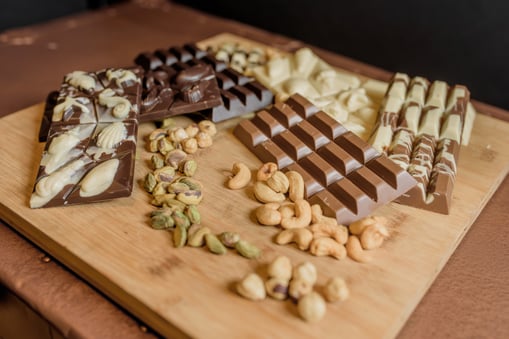 Photo Credit: Topher & Rae Studios
The Hadhad family knew they had something special when they sold out of chocolates in just minutes. And within a year and a half, they had grown their production and moved into a larger factory.
Now, Peace by Chocolate is distributed in retail and grocery stores across Canada, and on track to become one of the top 5 chocolate companies in Canada within the next few years.


Chocolate with a cause
Despite being forced to abandon everything in Syria, the Hadhad family was able to establish a successful business in Canada. According to Tareq, one of the reasons that they've been able to grow their business is because of all of the support that they received from their community in Antigonish. As such, it was very important for the Hadhads to tell their story and give back to communities in need.
During the 2016 Fort McMurray, Alberta wildfire, Peace by Chocolate donated a month of their profits to the Red Cross to support the people who lost their homes. Since this time, the Hadhad family has continued their efforts to help those in need, donating a portion of their profits, establishing the nonprofit Peace on Earth Society, and providing business mentorship for refugees.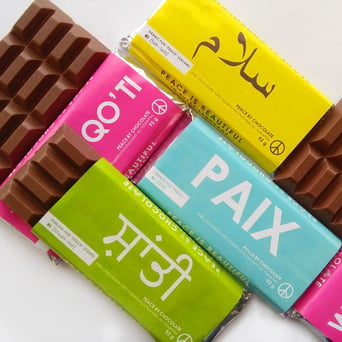 Photo Credit: Peace by Chocolate
Aside from being the CEO of Peace by Chocolate, Tareq Hadhad spends his time travelling to speak about his experiences and share his story with people all over the world. He has been interviewed by numerous news publications, featured as a TEDx Talk speaker, and is in the process of writing a book.
Advice for entrepreneurs
Finally, we asked Tareq what his best pieces of advice would be for entrepreneurs starting their own businesses. Here's what he had to say:
Embrace failure
"Never be afraid of failure. I have all these key learnings posted on the board in my office. They're from the last three years, and they're there so that we don't repeat the same mistakes. There's a learning curve and you're going to try new things and fail. But it's not a failure the first time it happens – it's trying something new."
Find your differentiator
"Do your research and find out what your competitors are doing. When you find something special and unique that no one else is offering, you'll be able to fill a gap in the market."
Care about more than profits
"Try to connect with your community, and always follow your values in your business model to support the things that matter. Care about society and the environment, and make good products."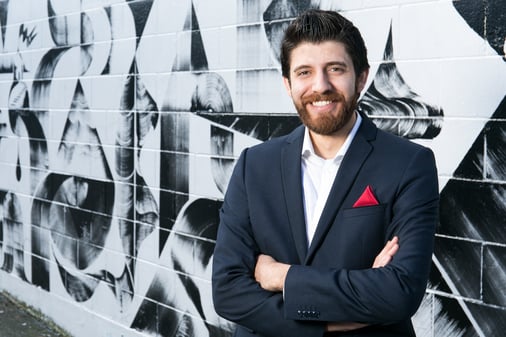 Photo Credit: Barry Calhoun
Final words from Tareq Hadhad
"We want to make sure that refugees have a chance to succeed when they arrive in Canada. My family and I received support when we came to Canada and we want to pass that on to others. We have a social wing in our business, and we want to grow our company so that we can grow the social part and continue to give back."