SHOPPING CART INTEGRATION
Connect payment processing to
your shopping cart.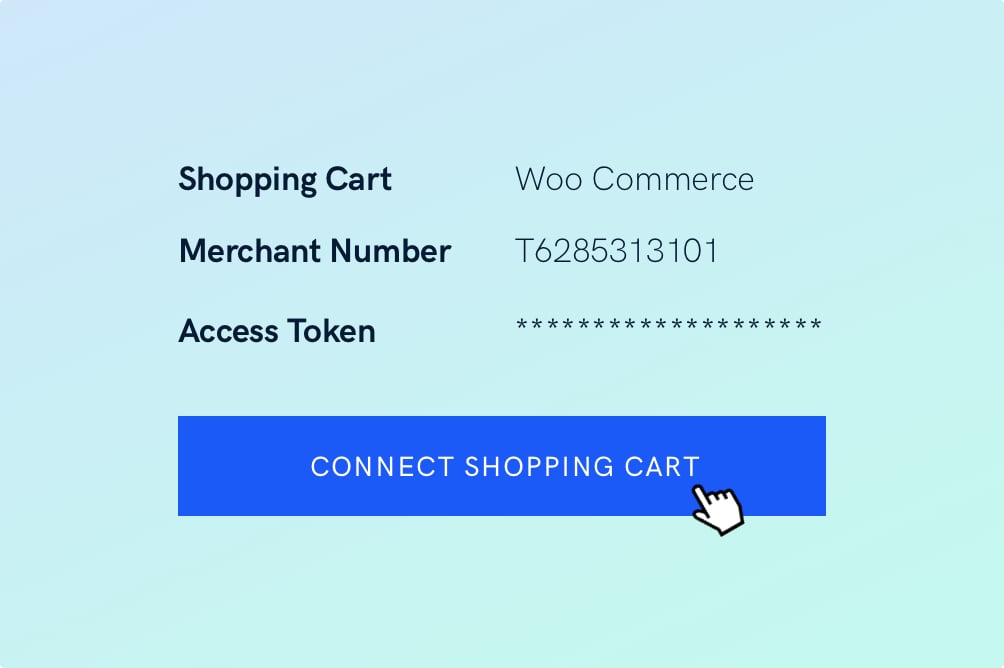 Quick and Easy Setup
We offer hundreds of preexisting integrations with leading shopping cart providers. Connect payment processing to your shopping cart, with our code-free payment integration.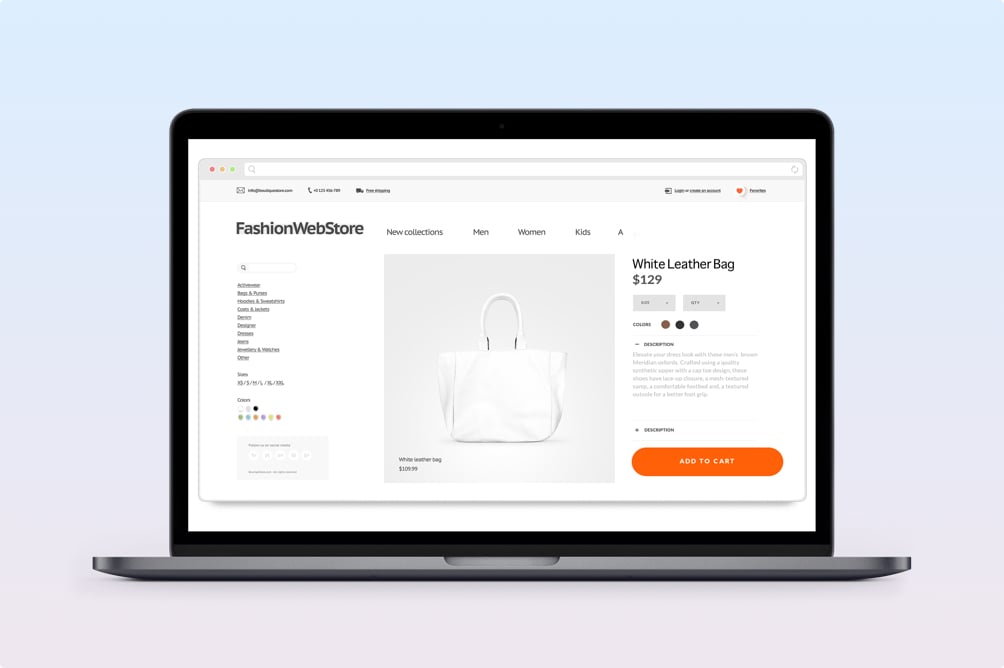 Seamless Checkout
Connecting our payment gateway with your shopping cart ensures a smooth checkout experience because your customers remain on your site for the entire payment process.
Compatible shopping cart builders: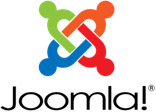 + more…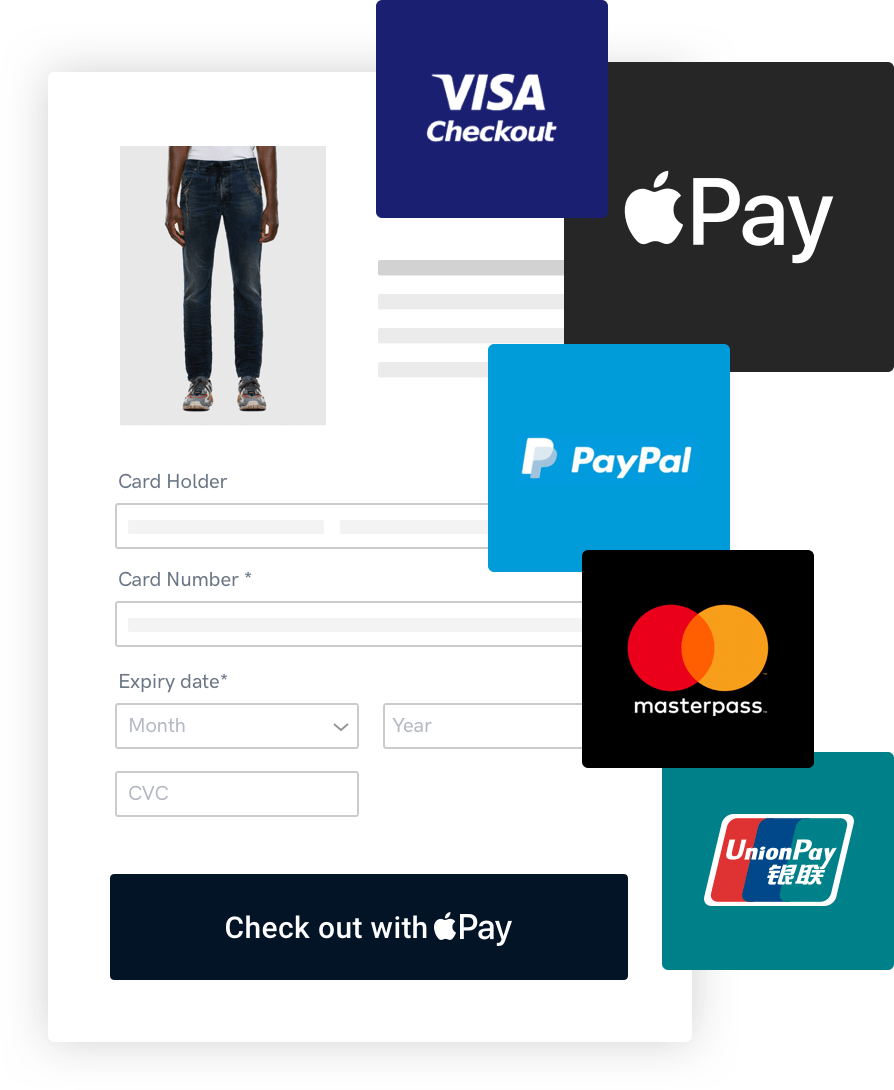 HOSTED PAYMENT PAGE
Send customers to a secure payment page.
Already have an online store or a website but no way to accept payments? Link our payment pages or forms to your whatever you're selling. When your customers click through to purchase, they will be instantly sent to a checkout page hosted on secure servers.
Personalized to Your Brand
Easily customize your hosted pages to match the
look and feel of your website for a seamless
check-out experience.
Digital Wallet Support
Increase security and offer customers a quicker
checkout process when they pay with Apple Pay,
Masterpass, PayPal, or Visa Checkout.
developer api
Integrate payments into your website or application.
Build our payment gateway into your payment environment with our certification tools and flexible integration options.
• Collect payment information on your own servers
• Control your checkout process completely
• Access developer tools and documentation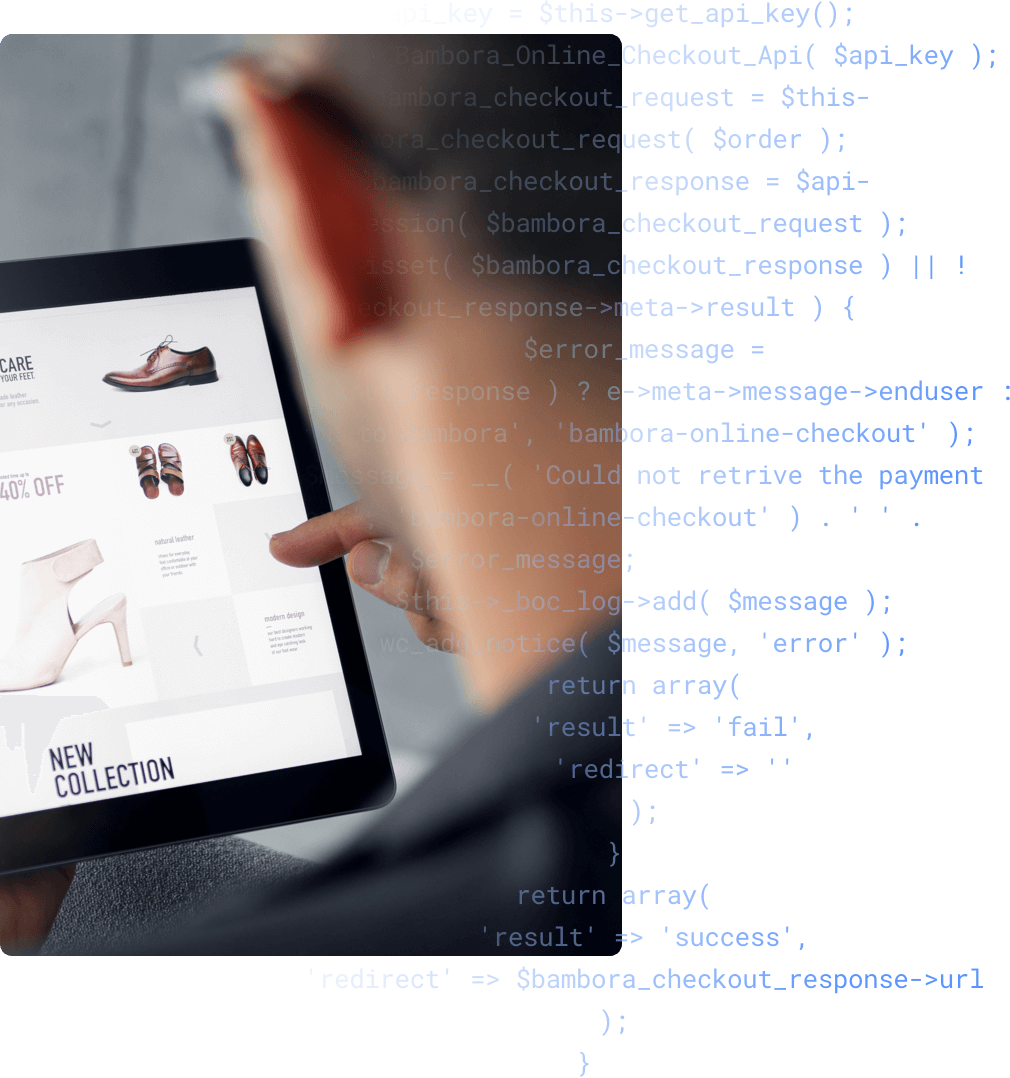 ADMIN TOOLS
Manage everything in one place.
Sales Insights
Get real-time reporting from any computer or mobile device. See detailed transaction histories, run custom reports, and analyse trends in revenue.
Customer Analytics
Gain insights about new, returning, and top customers. When used with your product catalogue, you can also pinpoint product preferences and upsell opportunities.
Fraud Guard
Reduce your risk of chargebacks with fraud management tools that analyse transactions and allow you to review or decline transactions based on risk-level
Employee Management
Create secure user accounts, and control and customize each user's access level and permissions.

ADVANCED FEATURES
Perfect for subscription
services and billing.
Recurring Billing
Make life easier with automated billing. Set up recurring plans, manage subscriptions, and get notified when payments occur.
Installment Payments
Set up instalment payments to automatically bill your customers at intervals of your choosing with a start and end date.
Product Catalogue
Manage all your products in one place. Organize your products by categories, create descriptions, and upload images.
Customer Profiles
Create secure customer profiles to store shipping information, preferences, and payment methods.
Card Updater
Never miss a payment due to expired credit cards on file. Card updater Automatically updates expired credit card info.
Virtual Terminal
Charge credit card payments using your computer or phone. Simply log in to our online virtual terminal and charge.
SECURITY
Protect your business and your customers.
Our e-commerce solutions adhere to the latest encryption and security standards to keep your business and customers' data safe through the entire payment process. We also offer advanced security add-ons, such as tokenization for businesses who want an additional layer of security.
Tokenization
• Increases security against data breaches
• Eliminates the possibility of having card data stolen
• Ideal for online payments
Learn more about tokenization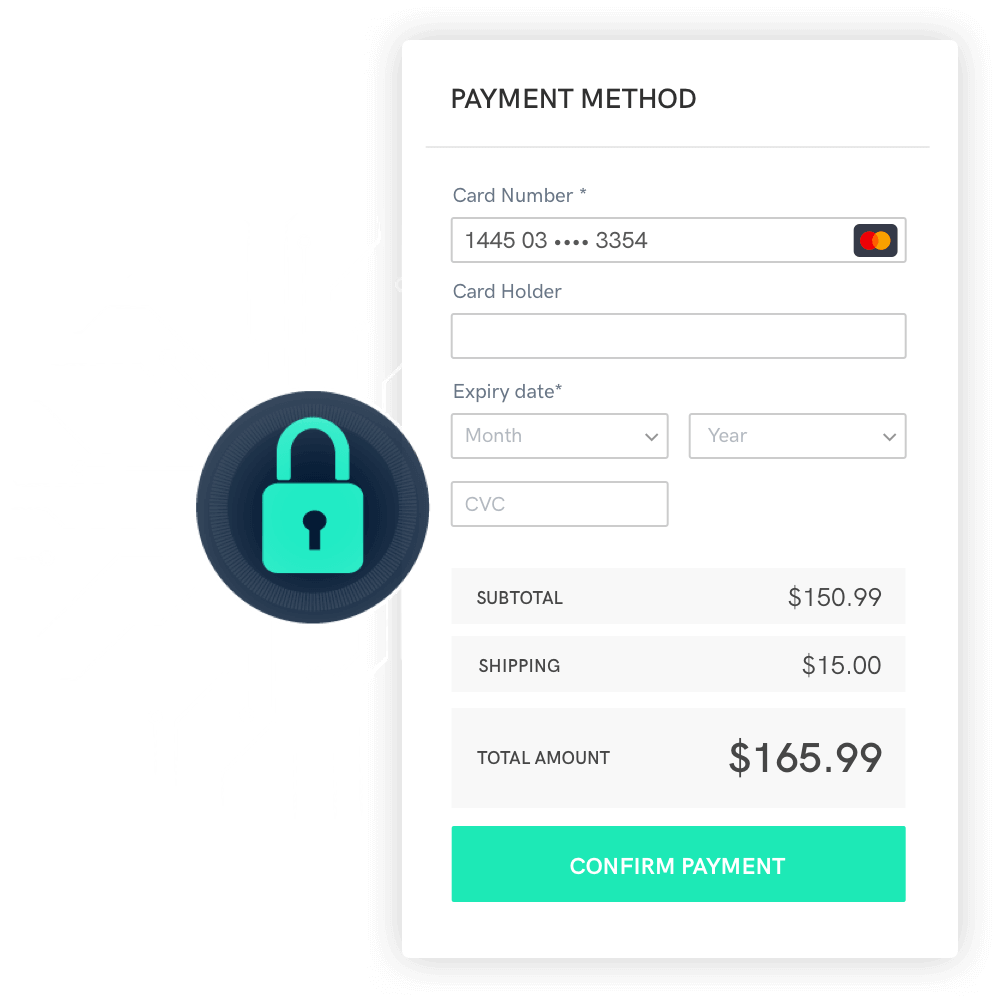 How do I know which online payment solution is best for me?
If you are or planning on or currently using a shopping cart solution all you need to accept payments is our simple Shopping Cart Integration. If you are not using a shopping cart solution on your website but want an easy way to customize the look and feel of your checkout process while still using our secure servers to process card data, our Hosted Payment Pages are for you. If you are or have a developer with an advanced understanding of code and a custom-coded internet platform, our Developer API will allow you to develop custom integrations with your current software. If you're still not sure, our product specialists are more than happy to help you out.
If I already use an e-commerce solution with a shopping cart, why do I need a Shopping Cart Integration?
Shopping carts are an easy way to build your online store, but in order to process credit card payments, you ll need to integrate with a payment processor like Paystone. Our payment gateway plugs into your shopping cart so you can accept payments securely.