SMALL BUSINESS PAYMENT PROCESSING
Start accepting
credit card payments in Canada.
If you're looking for a credit card machine for your small business, you've come to the right place. Paystone provides Canadian business owners with small business credit card processing from coast to coast.
Free personal guided setup
Free delivery to anywhere in Canada
Next-day funding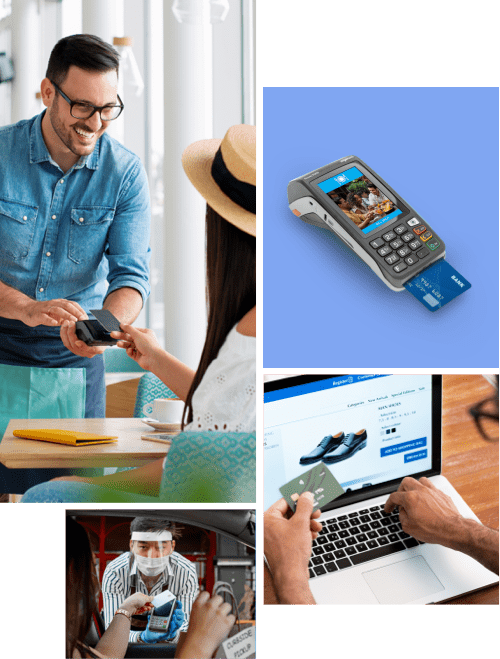 Merchant services for small businesses.
Accepting credit card payments in Canada has never been easier thanks to Paystone. If you're weighing in on your payment processing options, want fair and transparent billing, care about customer service, and need a quick and easy setup, then we might be the payment processor for you.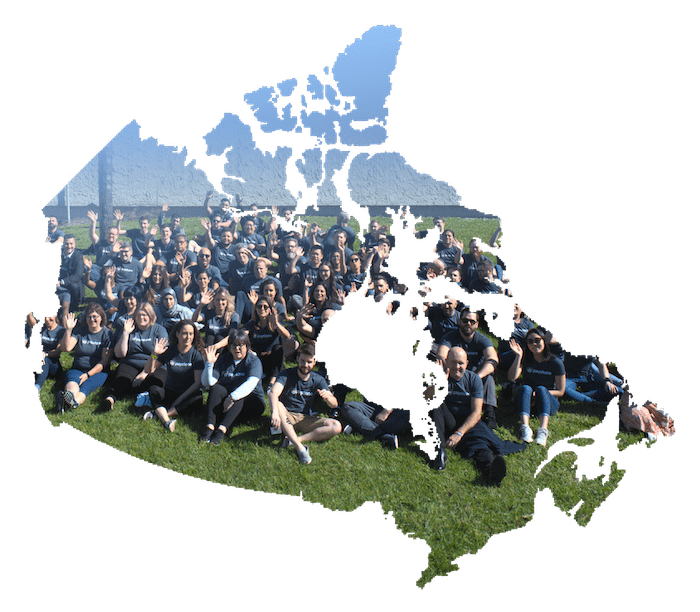 We are a proudly Canadian company.

Paystone serves small businesses all over Canada, with head offices located in London, Ontario and Montreal, Quebec. It doesn't matter if you're a family owned business in rural Alberta, a large restaurant chain in Vancouver, or located anywhere else in Canada, Paystone has you covered.
PAYMENT TERMINALS
Payment terminals for any business need.
Does your small business accept credit cards? If the answer is no, then a credit card machine is a great place to start. We have a wide selection of credit card readers to choose from.
What is the best credit card terminal for small businesses in Canada?
There is no single answer to this question. It all depends on your business needs. If you would like the ability, now or in the future, to activate, redeem, and reload gift cards, or issue and redeem customer loyalty and rewards points, we recommend the Ingenico Move/5000 or Desk/5000. Both of these devices are preloaded with our customer engagement software.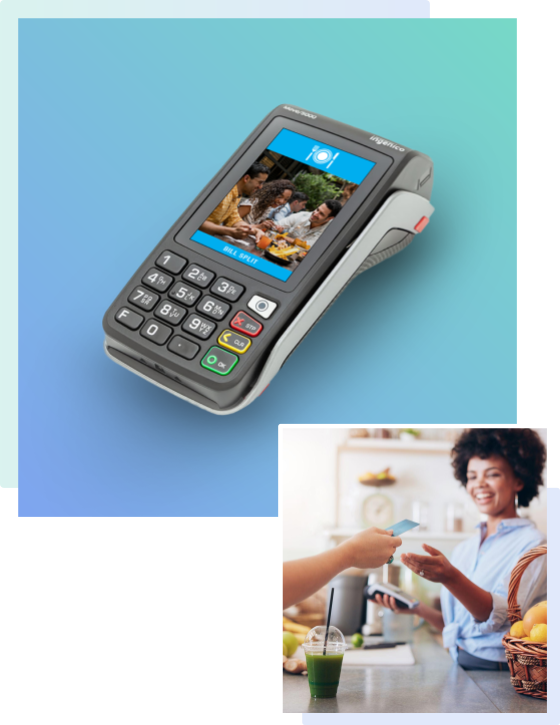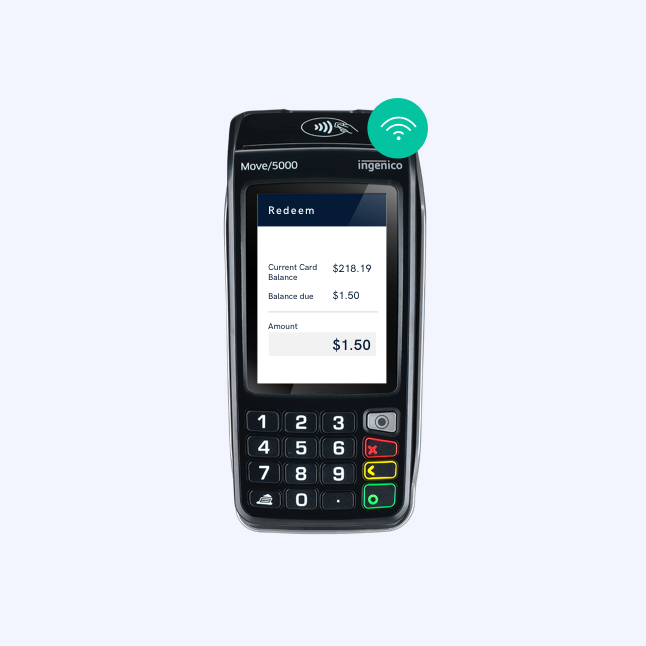 Get maximum portability with Move/5000.
Wireless card readers like the Move/5000 are the perfect portable credit card machine for small businesses if you need to maximize mobility.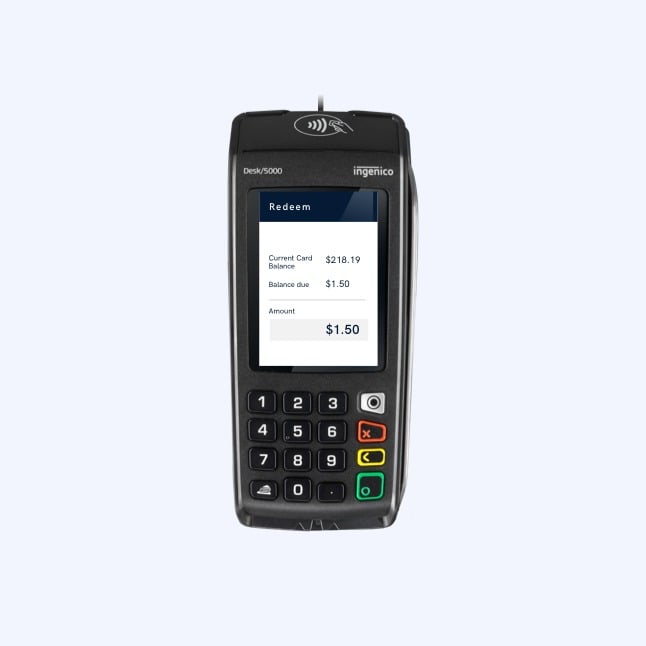 Keep it traditional with Desk/5000.
The Desk/5000 is a classic countertop terminal that your customers know and love. Like the Move/5000, this card reader comes pre-loaded with our engagement software.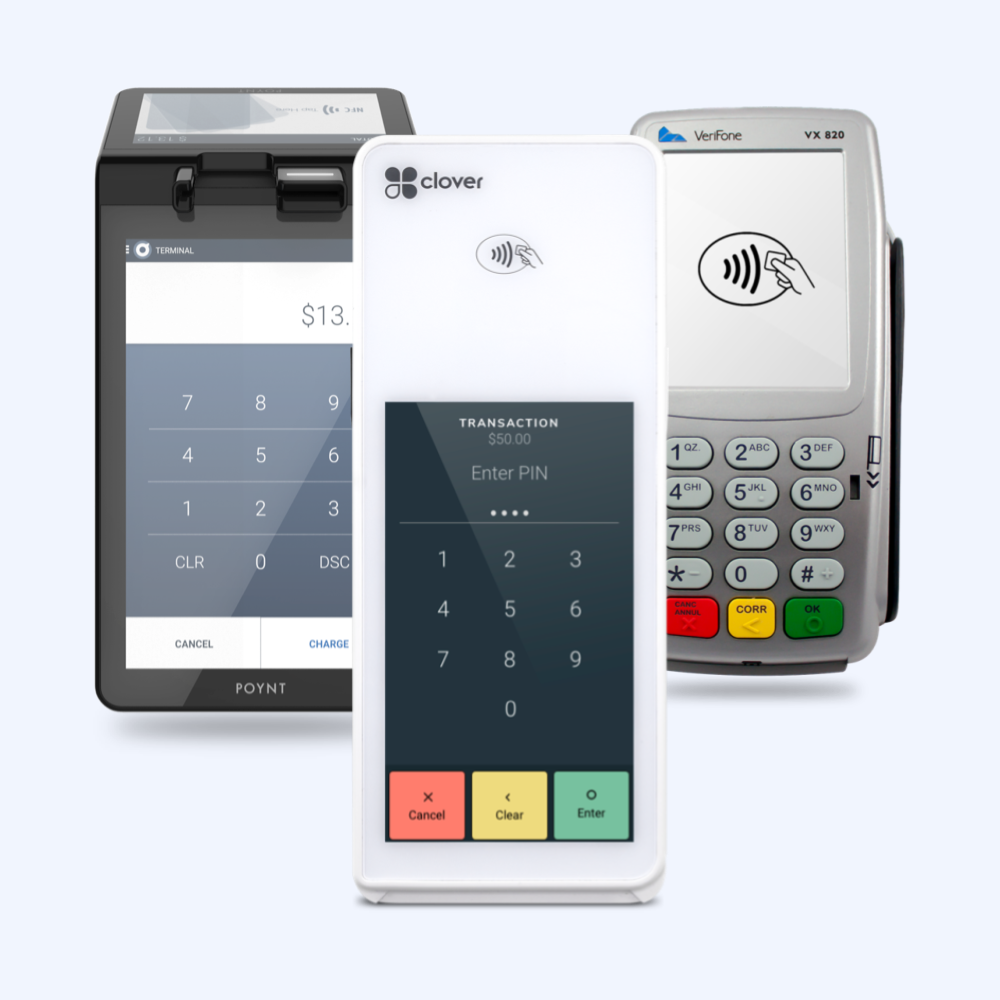 Other debit card readers and smart terminals.
We also offer Poynt, Clover Flex, and Verifone terminals.Not sure which one is best for you? Click the Sign up button and our Sales team will help you choose the right debit machine for your small business.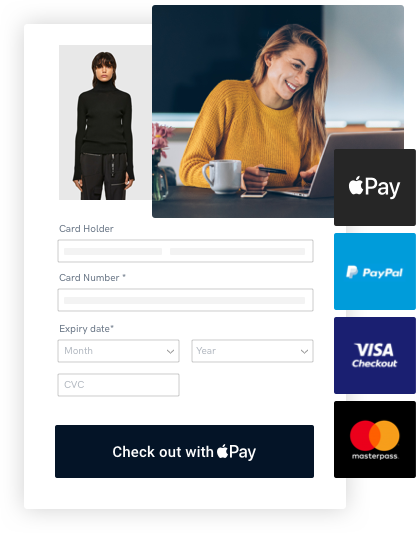 ECOMMERCE SOLUTIONS
Accept credit card payments on your website.
Get online payment processing for your small business. Simply connect our payment gateway to your website or mobile app and your small business will be able to process credit card payments online.
Quick and easy setup and smooth checkout experience.
Our online payment gateway integrates with hundreds of leading shopping cart providers, so you can connect payment processing to your website's shopping cart without any code. Or you can send customers to a secure and customizable checkout page that's personalized to your brand. These are just some of the ways we're making online credit card processing easier for small businesses like yours.
VIRTUAL TERMINAL


Accept payments over the phone.
Process payments from virtually anywhere. All you need is internet access and you can bill your customers over the phone without a physical card reader.
How does it work?
Simply enter your customer's credit card information into our virtual terminal on your computer or smartphone and receive payment instantly.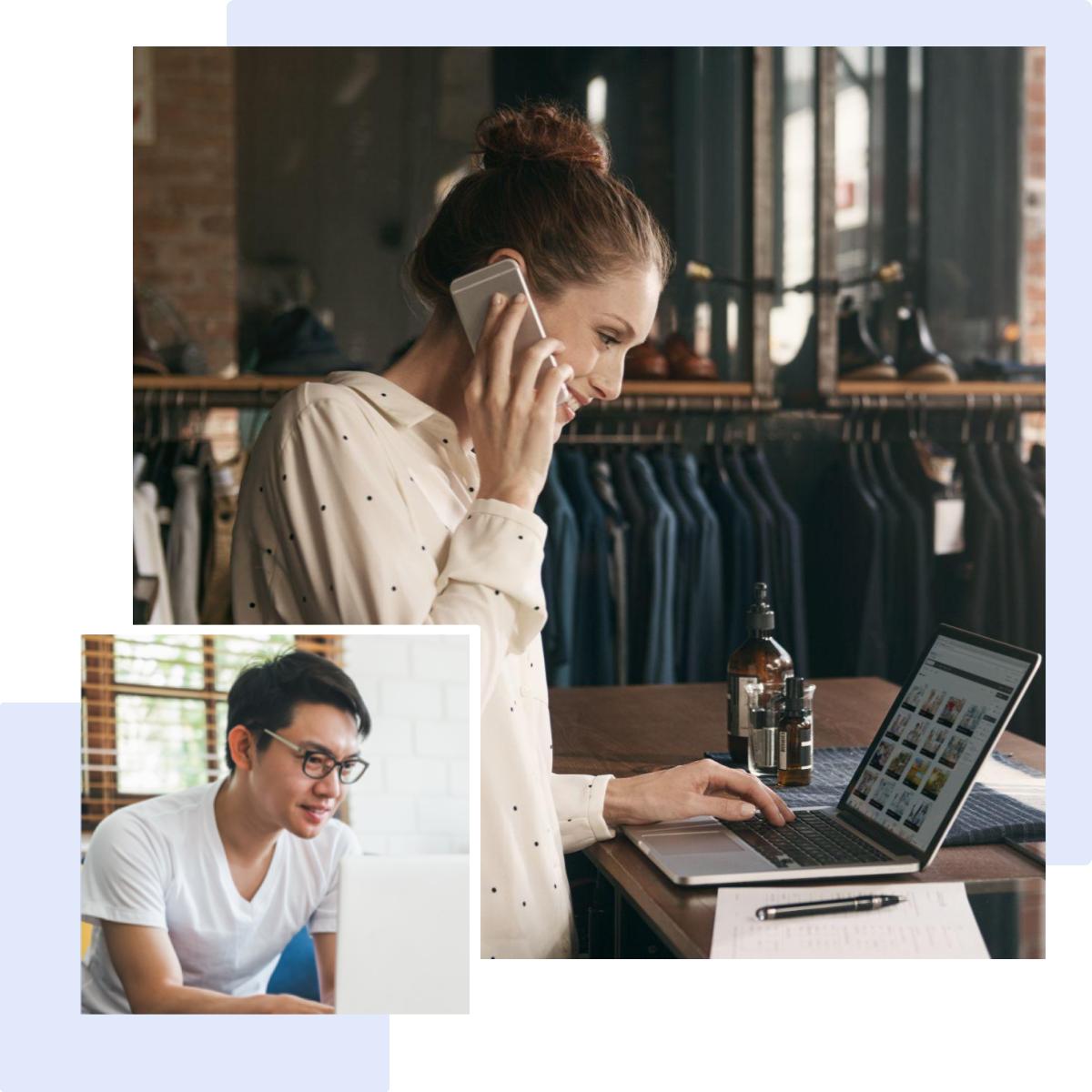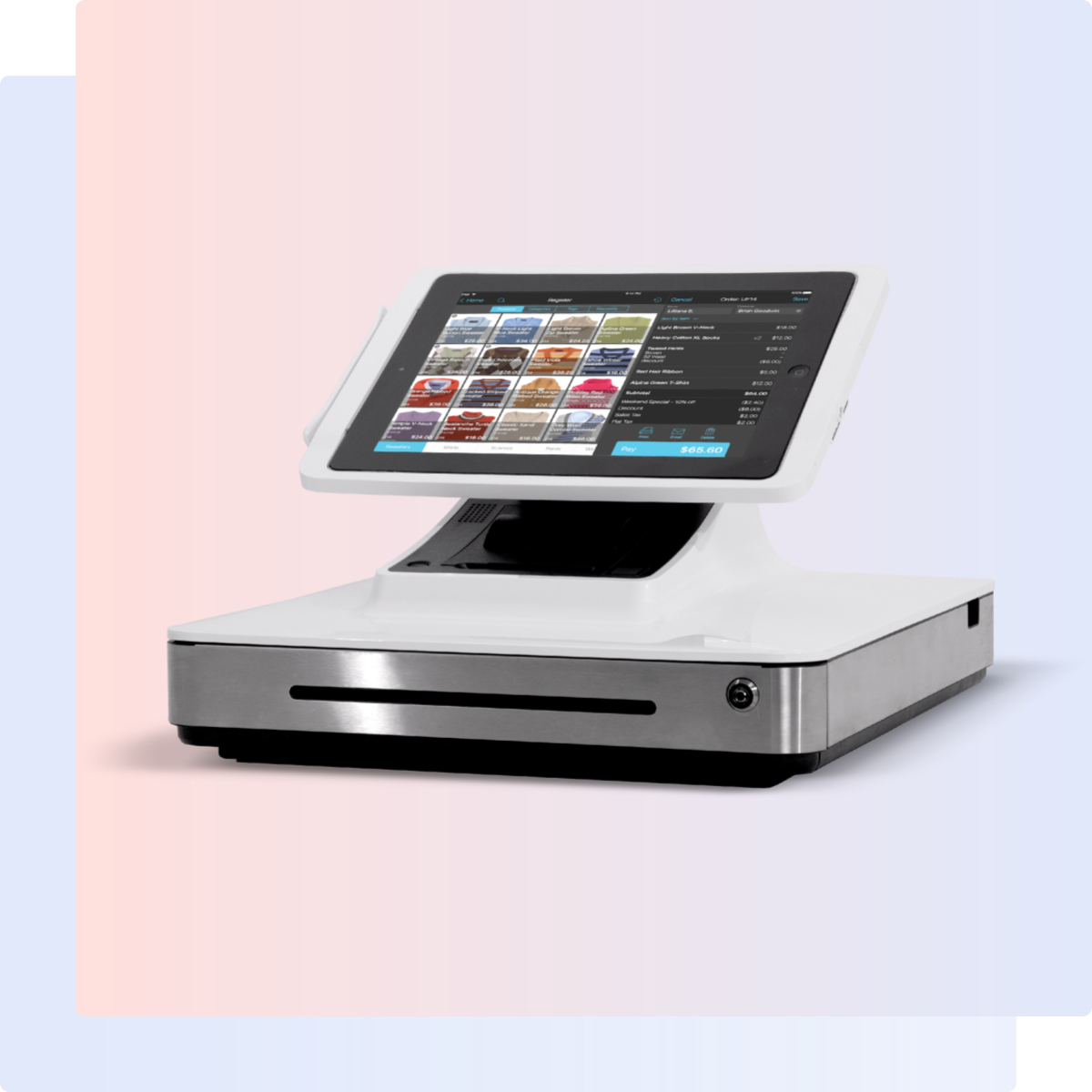 POINT OF SALE SYSTEM
Run your business smarter.
If you're a restaurant or retail store owner in Canada looking to manage your inventory in real-time, catalogue your products or menu items, and manage your employees' performance, all in one system, then our cloud-based POS system is the solution for you.
Inventory tracking
Built-in reporting
Multi-location management
Why Canadian businesses choose Paystone.
Offering gift cards, loyalty programs, and marketing tools all through our engagement software, which ultimately help your business grow revenues and increase customer loyalty, are just a few reasons why businesses choose Paystone. Our integrated payment processing and competitive credit card processing fees are a huge reason why some of our clients consider us to be one of the best payment processors for small businesses. To top it all off, we also guide you through the entire process of setting up credit card payments for your small business.
We help keep your cash flow healthy by depositing funds into your bank account on the next business day.
View transactions, batches, settlements, disputes, and export reports in your Paystone Hub.
We keep your business safe with dispute notifications, chargeback support, and e-commerce transaction fraud detection.
Reduce time spent confirming compliance by 60% and get up to $150,000 more than regular PCI protection.
We keep your hardware up to date with the most recent security and industry protocols.
Receive free shipping and delivery anywhere in Canada on all our payment terminals and hardware.
How to start accepting payments with Paystone.
1
Contact our Sales team
Click the Sign up button and one of our specialists will help you choose the right payment solutions for your business.
2
Open a merchant account
We will guide through the entire merchant application process and help you with the paperwork.
3
Receive your hardware
An activation specialist will get in touch with you when your payment terminal arrives and help you with the setup process.
4
Start accepting payments
Depending on application approval and shipping timelines, you'll be able to start processing payments in as little as 3 business days!
Need to integrate with your systems?
Chances are we integrate with your POS and online ordering systems.
Want to check out our pricing?
Get it all from one provider at one
affordable price.