June 19, 2023
Creating a Positive Customer Experience: The Ultimate Guide
While products worthy of 5-star ratings play a major role in increasing a business's profits, creating a positive customer experience is key to a brand's continued success. Customers who encounter a positive experience with a brand are likely to spend 140% more than those who face a negative experience.
Understanding the customer's journey and working towards making it efficient is important in fostering brand loyalty and improving customer retention. Consistently being customer-centric and striving to improve customer experience will make your brand stand out from the competition.
How do you create a positive customer experience?
Providing an excellent experience to your customers should be your brand's first priority. Here are a few strategies you can implement to help grow your customer list and boost your brand image.
Be customer-focused
Being customer-focused is crucial to ensuring a positive customer experience. One way to do that is to understand your customers' requirements and preferences. Instead of waiting for customers to convey their needs to you, try to anticipate them. This will show your customers that you care about what they want and put them first.
Additionally, consistency in being customer-centric is key to customer retention. 4 out of 5 respondents would leave brands (to which they were loyal) after less than three instances of poor customer experience. Being customer-focused to acquire customers is important, but it is also essential in keeping your customers loyal to your brand.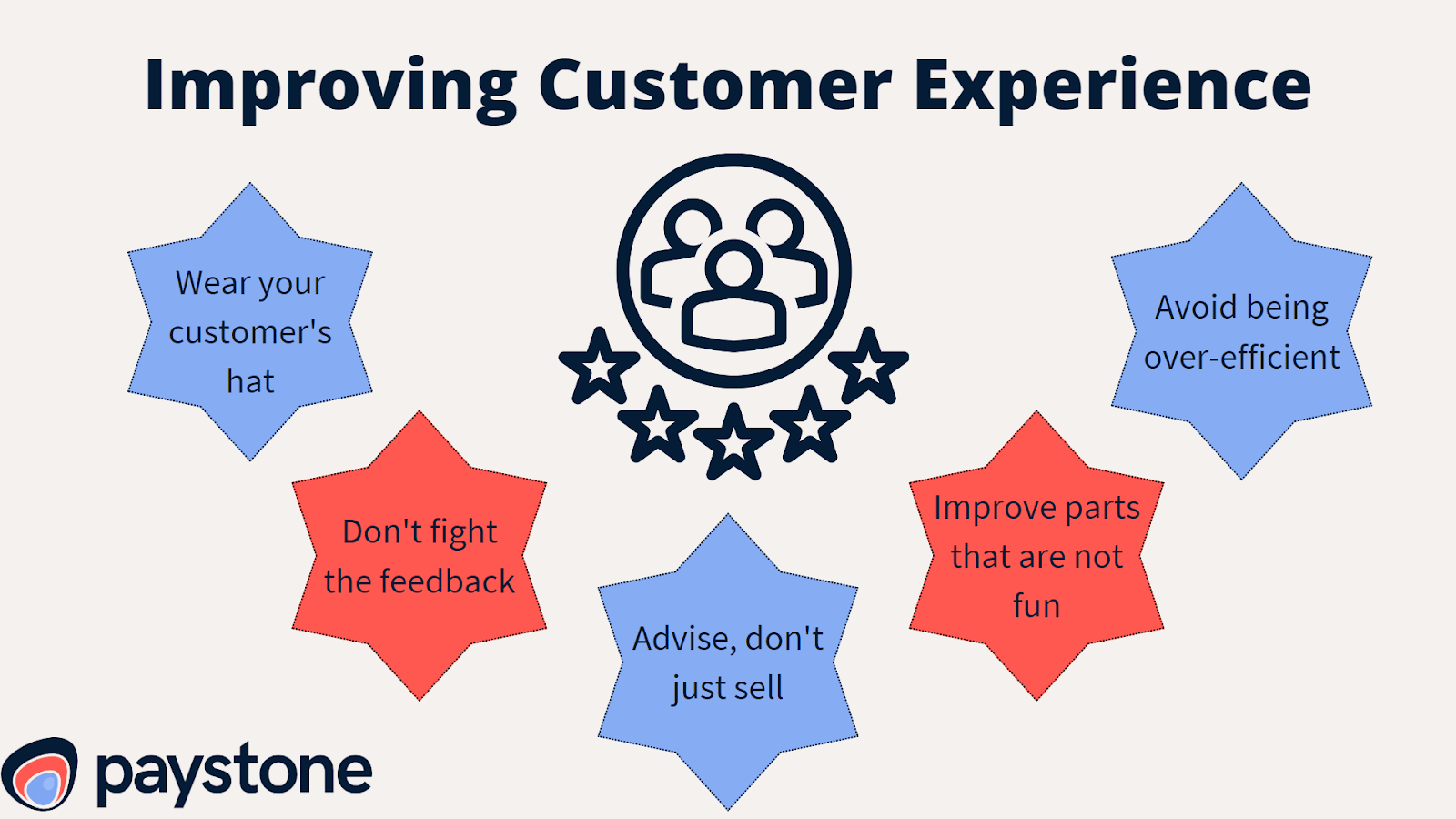 Communicate with your customers
Communicating with your customers only when selling your products is not enough to retain customers. Instead, you need to build a relationship with them right from the moment they encounter your brand and follow up after buying your product.
Transparent and flexible communication will help facilitate trust and maintain strong interpersonal relationships with your customers. This makes them more likely to remain loyal to your business.
Use the right technology
Leveraging the best tech is essential to give your customers the best experience. With almost every business using technology to make the customer experience easier, you need to stay on top of the game to stand out.
Ensure that you only use technology that supports your customers' needs. One way to do this is by adding automation to your processes and making the experience for your customers as smooth as possible. Not only will this help you win over new customers, but it'll also ensure that loyal customers repeat business with you.
Make customer interaction effortless
Nothing is more frustrating for a customer than a brand that is difficult to get in touch with. 90% of customers regard an immediate response as essential.
If a customer has made a purchase from your brand and is unhappy with it, they should be able to get quickly in touch with you. If they have to wait for days to get a response, they are unlikely to buy from you again.
You can stop these issues from taking root by making customer interaction simple. How? Make sure your contact details are easily available on your website. Give your customers two to three channels to contact you and keep your response time quick.
Companies like Paystone have marketing automation tools that make communicating with your customers effortless.
Resolve problems quickly
No matter how good your service is, there can be instances where you have to deal with dissatisfied customers. At such times, how your business manages the situation matters. Your customer might forget the quality of your product over time, but they will always remember their customer experience with your brand.
Listen to your customer's complaints, assess the problem, and work towards giving them a quick and satisfactory solution. Remember that satisfied customers are more likely to spread a positive image of your brand by word of mouth and social media.
Build customer loyalty
Acquiring a new customer costs almost five times more than retaining a customer. So, your brand's principal aim should be to retain customers by encouraging customer loyalty. 57% of customers are willing to pay more to brands they are loyal to, and building brand loyalty will take your brand image to the next level.
Building customer loyalty by fostering an emotional connection between your brand and your customers will make customers choose your brand over competitors. Devising a loyalty program that incentivizes customers to stick to your brand is a foolproof way to encourage customer loyalty.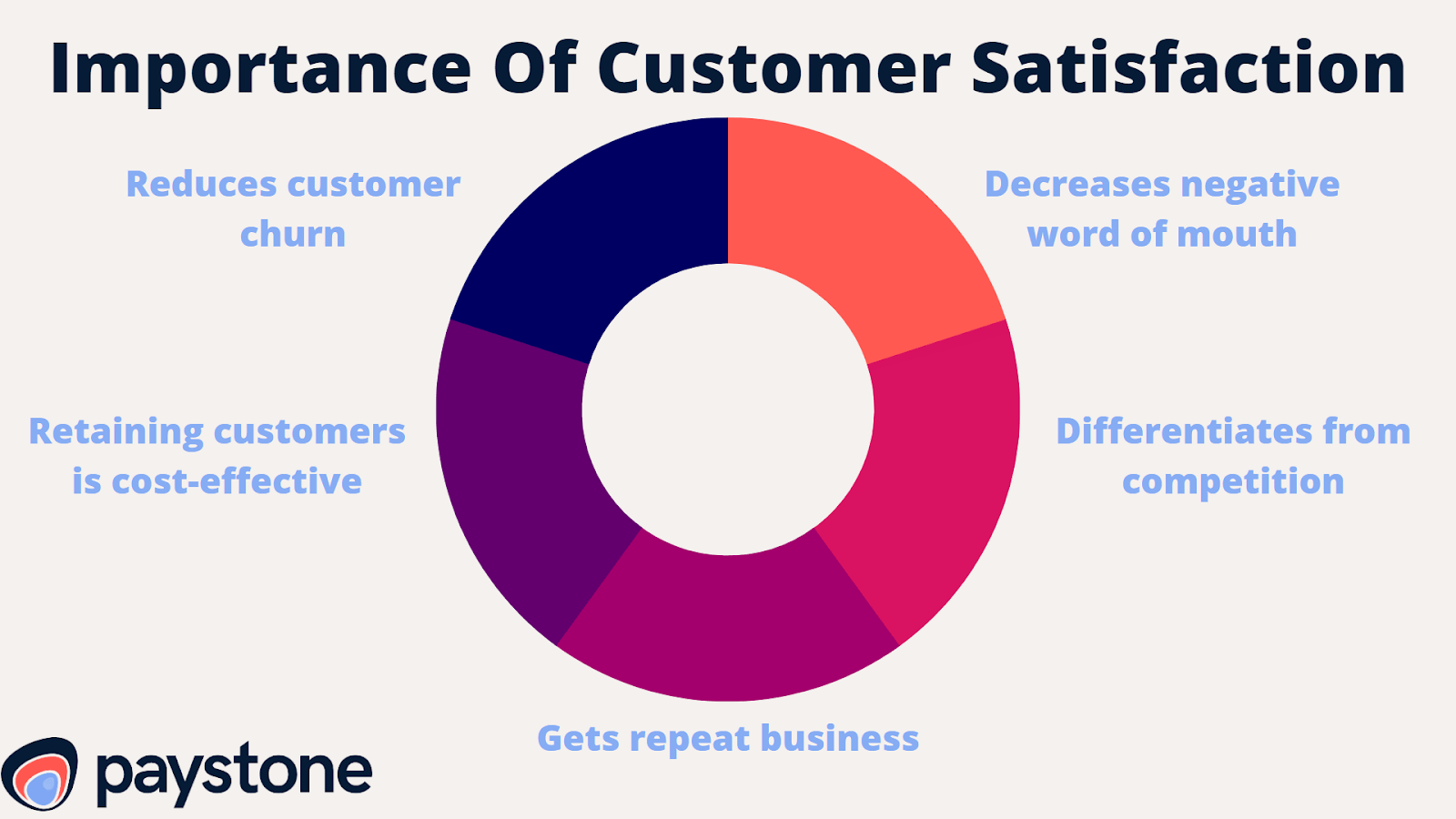 Collect customer feedback
Collecting customer feedback might seem like a formidable task, but it can be very beneficial in improving your customer's experience with your brand.
Getting direct reviews from your customers can help you upgrade your products and services, boosting your business growth. Reviews can also be a reliable source of information for your prospects. 58% of customers would pay more to buy from a brand with positive reviews.
Customer feedback can be an excellent tool to estimate customer satisfaction which can further help you better your customer's journey with your brand. Your customers can leave public reviews on your website, Google reviews, and social media platforms. Additionally, you can ask them for feedback through private receipts or invoices by giving a few prompts.
Improve customer experience with Paystone's engagement software
With 86% of customers willing to spend more for a better customer experience, a positive customer experience is vital in increasing your customer base and growing your business.
If you want to devise a plan for your brand's customer experience and stand out from the competition, consider signing up with Paystone. Our platform will help you increase customer engagement and boost sales.