February 3, 2022
ZIBO! Restaurant-Bars Grew Their Customer Base with a Gift Card Program.
Gift cards are a must in the restaurant business, as they represent an instant source of revenue, attract new customers, and are one of the most convenient and most popular gift items. It is a great way for small to medium sized businesses to encourage customers to eat local while competing with big brands. ZIBO! Restaurant-Bar realized all of these benefits and implemented a gift card program early on.

What they were looking for
When ZIBO! Restaurant-Bar started looking for a gift card solution, one of their primary focuses was to find a company that made the whole process as simple and easy as possible. Paystone's gift card program was an attractive option as it offered a quick implementation, a simple to use process, and satisfaction guaranteed.
"The most attractive aspect of Paystone's Gift Card Program was the ability to activate gift cards in mass quantities."
Anick Letarte, VP of Procurement and Marketing
What they went with
Initially, ZIBO! Restaurant-Bar started by offering physical gift cards to their customers. This was an easy and quick way for ZIBO! Restaurant-Bar to implement their gift card program and to start selling them. Once they saw the success of the physical gift cards, ZIBO! Restaurant-Bar opted to start offering digital gift cards and eventually the option for businesses to place bulk corporate orders.
"Electronic gift cards are ideal for those who live far, and they make sending gift cards easy and profitable."
Anick Letarte, VP of Procurement and Marketing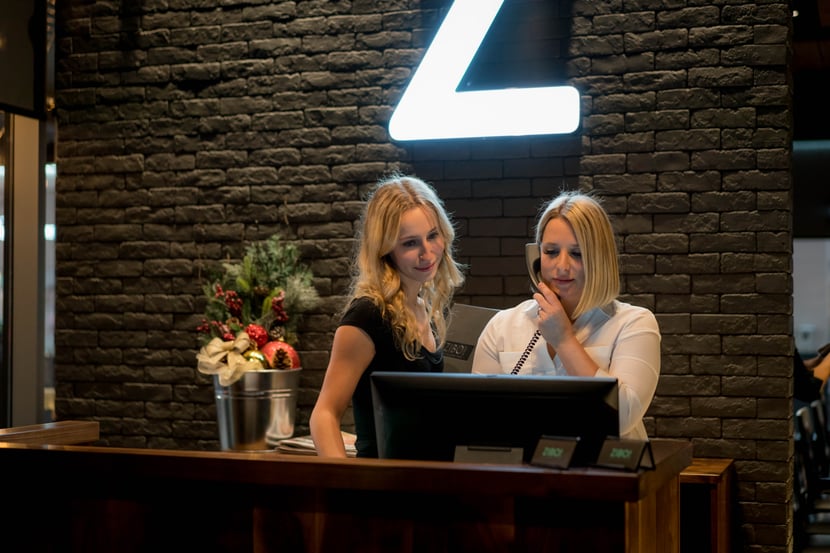 How it helped
Implementing a gift card program was definitely a key factor in helping ZIBO! Restaurant-Bar grow their customer base and their revenues. Not only did a gift card program bring in new customers, it helped with repeat visits and seasonality. ZIBO! Restaurant-Bar took advantage of this by customizing their gift cards for different promotions throughout the year.

ZIBO! Restaurant-Bar were forward thinking and implemented their online gift cards before the pandemic which benefited them greatly. Electronic gift cards were a great way for restaurants to generate revenue during the pandemic in a safe and convenient manner. Thanks to their option of offering corporate gift cards, their sales were very strong this year with many corporations choosing to support local businesses.
There are months when as much as 50% of gift card sales come from corporate B2B orders, or where over 80% of their gift card sales were done online.
About ZIBO! Restaurant-Bar
In 2001, the Groupe ZIBO! was born with its very first restaurant ZIBO! in Rosemère. Since then, it is constantly evolving and now has ten addresses, under two different concepts and has more than 700 employees. ZIBO! Restaurant-Bars offer a mouth-watering California cuisine featuring salads, pizza, pasta, grilled dishes, fish, succulent desserts as well as a generous wine list. Whether enjoying a drink at the bar, a meal in the dining room or in a private setting, a romantic lunch for two, an outing with friends and family, a business dinner or even a hopping happy hour, customers appreciate the warm and trendy atmosphere of ZIBO! Restaurant-Bars.
To learn more about our gift card program, click here!