September 11, 2023
10 Best Retail Loyalty Programs: Forging Stronger Customer Connections
In a world saturated with choices, retailers are constantly looking for innovative ways to distinguish themselves. In this competitive arena, one strategy that takes the spotlight is retail loyalty programs.
These programs are not just about keeping current and repeat customers. They are about winning over new ones by offering special rewards, personalized experiences, and exciting incentives.
Loyalty programs have become a cornerstone of modern retail success.
A retail loyalty program is a dynamic tool to stand out and build lasting customer relationships. Loyalty programs are more than just transactions. They are the bridges that connect brands and buyers on a deeper level.
In this article, we will explore the world of retail loyalty programs, their benefits, key features for success, and some inspiring examples that showcase their effectiveness across various scales of businesses.
Exploring Loyalty Programs: A Path to Success
Not all loyalty programs are alike in terms of their process and objectives.
Retailers employ a diverse range of loyalty program strategies to cater to varied customer preferences and achieve specific business objectives.
These programs are designed to foster customer engagement and encourage repeat purchases. Let us explore some of the most popular types of loyalty programs.
Points-based programs
In this widely recognized loyalty approach, customers accumulate points with each transaction. These points are convertible into a range of rewards, including discounts on future purchases, complimentary merchandise, or exclusive offers.
The allure of accumulating points motivates customers to spend money and keep returning to the store, as they are driven by the prospect of receiving tangible benefits in return for their loyalty.
Tiered programs
The tiered paid loyalty program model is designed to incentivize customers to consistently elevate their engagement with the retailer.
As customers make more purchases, they progress through different tiers of membership. With each tier, they unlock more substantial rewards and benefits.
This gradual escalation provides customers with a sense of accomplishment and an ongoing reason to continue patronizing the business.
Membership programs
Retailers offering membership-based loyalty programs ask customers to enroll by paying a membership fee.
In return for paid loyalty, members gain access to a suite of exclusive perks, ranging from special discounts and offers to exclusive early access to new products or collections.
Through membership investment, customers can experience a deeper connection to a community that values their loyalty and commitment.
Cashback programs
The allure of receiving a portion of their purchase amount as cashback encourages customers to repeatedly choose the same retailer.
This approach fosters a sense of direct monetary benefit and resonates well with those who appreciate immediate returns on their spending.
Such programs are notably adept at encouraging repeat purchases, fostering customer loyalty, and increasing repeat business.
Non-monetary programs
Some loyalty initiatives prioritize experiential rewards over traditional monetary incentives.
Instead of focusing on discounts or points, these programs offer customers unique experiences such as invitation-only events, personalized recommendations based on their preferences, and exclusive previews of upcoming products.
This approach fosters a more emotional connection between the customer and the brand, making loyalty feel more personal and meaningful.
Harvesting the Fruits of Loyalty Programs: Benefits Unveiled
Retail loyalty programs offer a myriad of advantages that contribute to the success of both businesses and their loyal customers. Here are some key benefits.
Customer Retention: Loyalty programs establish a strong emotional bond between customers and the brand. Through the provision of exclusive rewards and perks, these programs motivate customers to continue patronizing the same retailer for their future shopping needs. The feeling of being valued and recognized encourages customers to remain loyal and choose the brand consistently.


Increased Spending:

Loyalty programs encourage customers to increase their spending in order to earn more rewards or reach higher tiers.

This tendency to spend more per transaction is driven by the desire to achieve the next reward threshold, ultimately boosting the retailer's revenue. Loyalty programs are key to increasing customer lifetime value (CLV) for brands.


Data Collection:

Loyalty programs provide retailers with a wealth of valuable customer data.

Through the examination of buying trends, preferences, and behavior, businesses can acquire valuable insights into the popularity of products or services, enabling them to make informed choices and enhance their

marketing strategies.


Customer Engagement:

Interactive elements within loyalty programs, such as tracking points and unlocking rewards, create an ongoing engagement loop.

This engagement keeps customers invested in the rewards program and the brand, enhancing their overall shopping experience.


Word-of-Mouth Promotion:

Satisfied members of loyalty programs are inclined to transform into brand promoters.

They often share their

positive experiences

with friends, family, and colleagues, essentially becoming ambassadors for the brand and driving organic word-of-mouth marketing.
Crafting Excellence: Essential Elements of Loyalty Programs
For a retail brand's rewards program to thrive, it must embody certain key components. Chief among them are:
User-Friendly Interface: The loyalty program's interface should be intuitive and user-friendly, allowing customers to easily track their points, rewards, and benefits. A smooth user experience encourages active participation.
Personalization:

Tailoring rewards based on individual customer preferences enhances the program's effectiveness.

Tailoring rewards to align with each customer's individual interests makes a rewards program more meaningful and inspiring.
Multichannel Integration:

Retailers should ensure that the loyalty program is integrated across various channels, including in-store, online, and mobile apps.

This accommodates customers' diverse shopping behaviors and provides a consistent experience.
Clear Communication:

Transparent communication about how the loyalty program works, the benefits it offers, and the process of earning rewards is essential.

Customers should have a clear understanding of the program's mechanics and the value it brings.
Regular Updates:

Keeping the loyalty program fresh and dynamic is crucial to maintaining customer interest.

Introducing new rewards, seasonal promotions, or limited-time offers prevents the program from becoming stagnant and encourages ongoing engagement.
10 Effective Retail Loyalty Program Examples: From Inspiration to Implementation
Now, let us delve into some examples of highly successful loyalty programs.
1. Sephora's Beauty Insider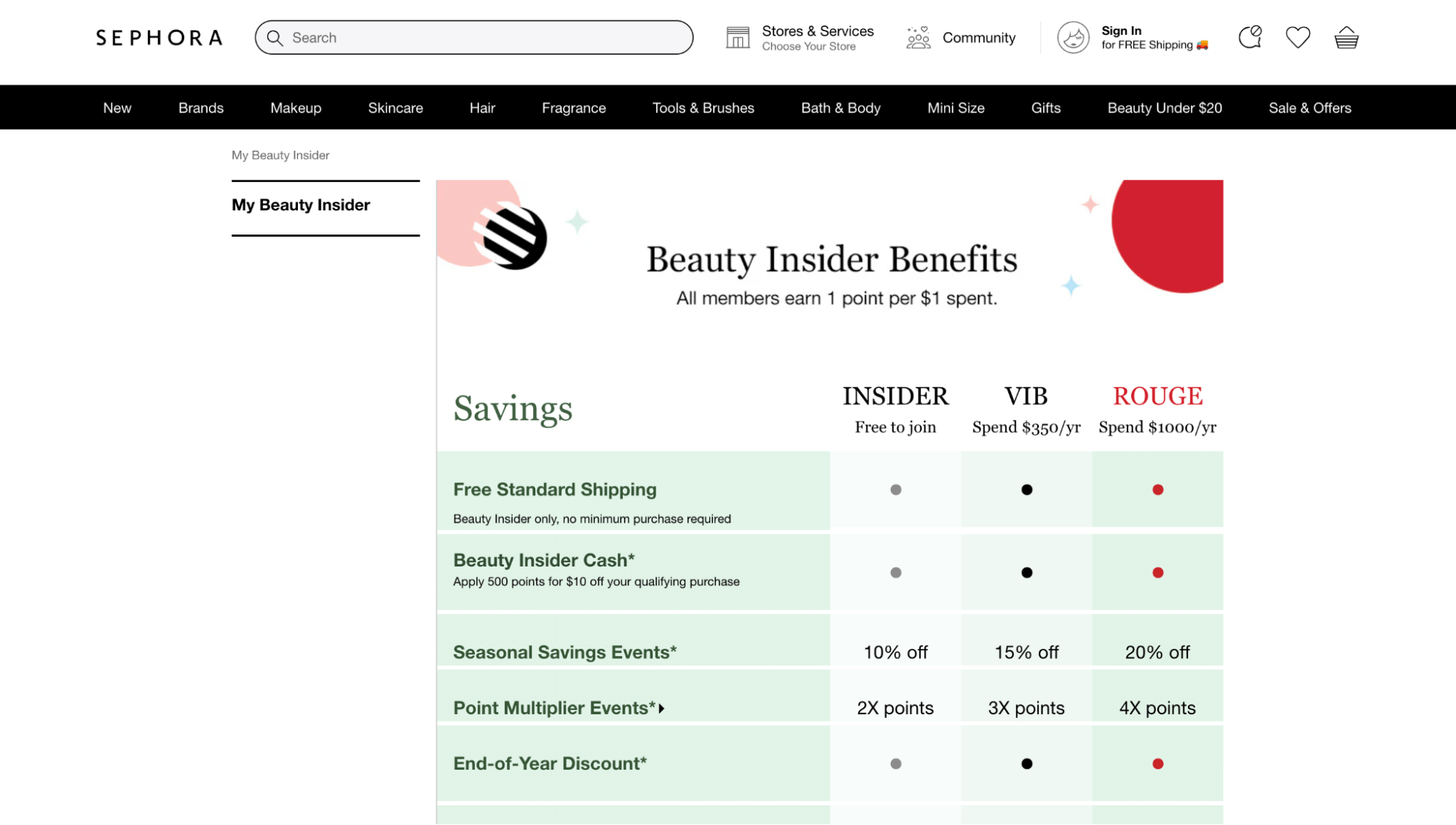 Cosmetic brand Sephora's Beauty Insider is a complimentary program that comes with a user-friendly mobile app. This app conveniently integrates the loyalty card, eliminating the need for an extra physical card in your wallet.
With a tiered structure, members gain access to exclusive products, early sales, and personalized beauty recommendations. Sephora's program incentivizes purchases and creates a community around beauty enthusiasts.
2. The Coffee Bean Rewards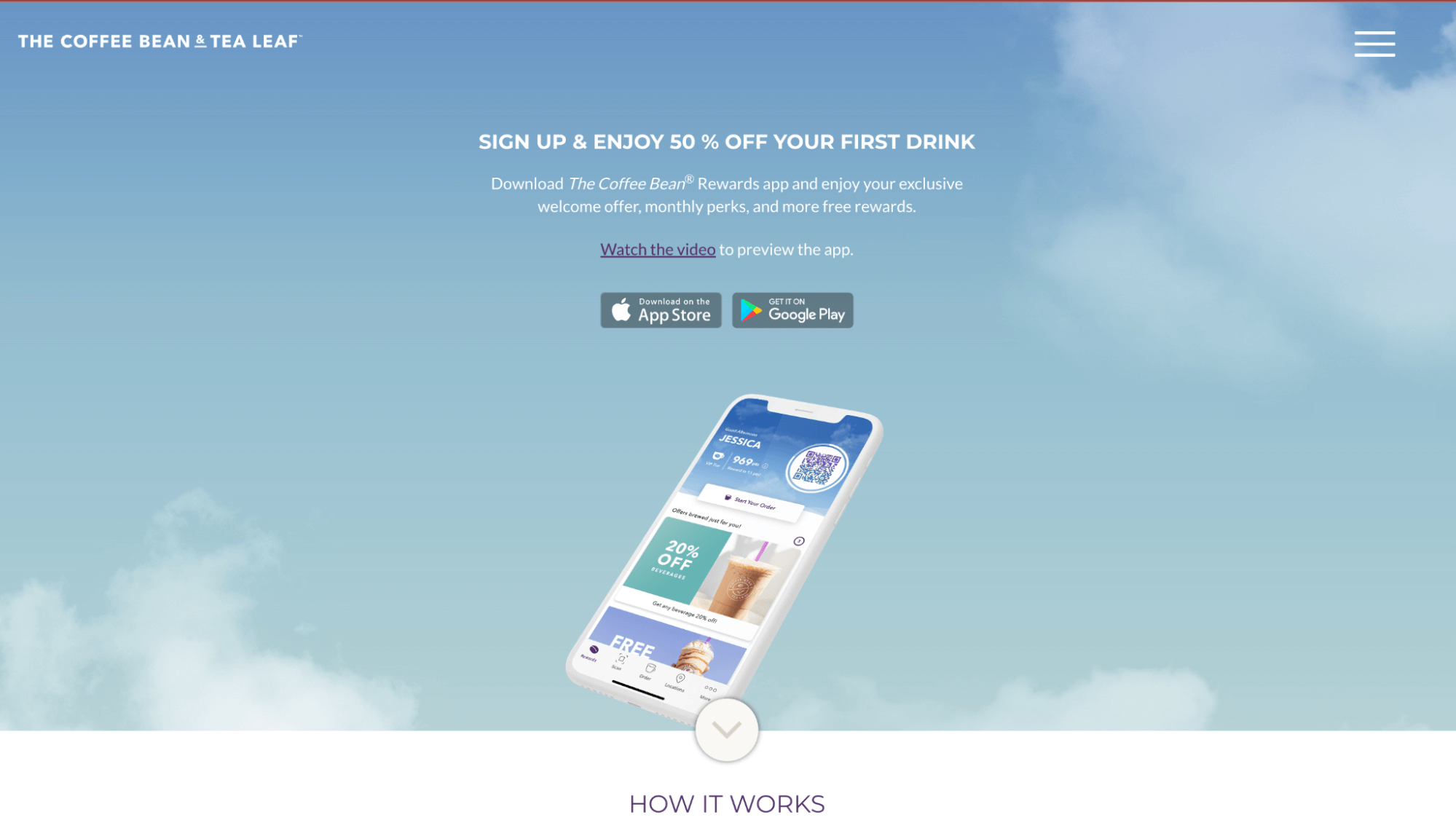 The Coffee Bean Rewards program is a customer loyalty initiative that acknowledges and appreciates patrons for every purchase they make.
With each transaction, customers accumulate points, which can be exchanged for special perks including a welcome bonus, delightful birthday gift, and surprise promotions designed to celebrate their awesomeness.
Joining this program is cost-free, and the convenience of making payments is enhanced by incorporating The Coffee Bean card into the mobile app, allowing for easy transactions right from your phone.
3. Amazon Prime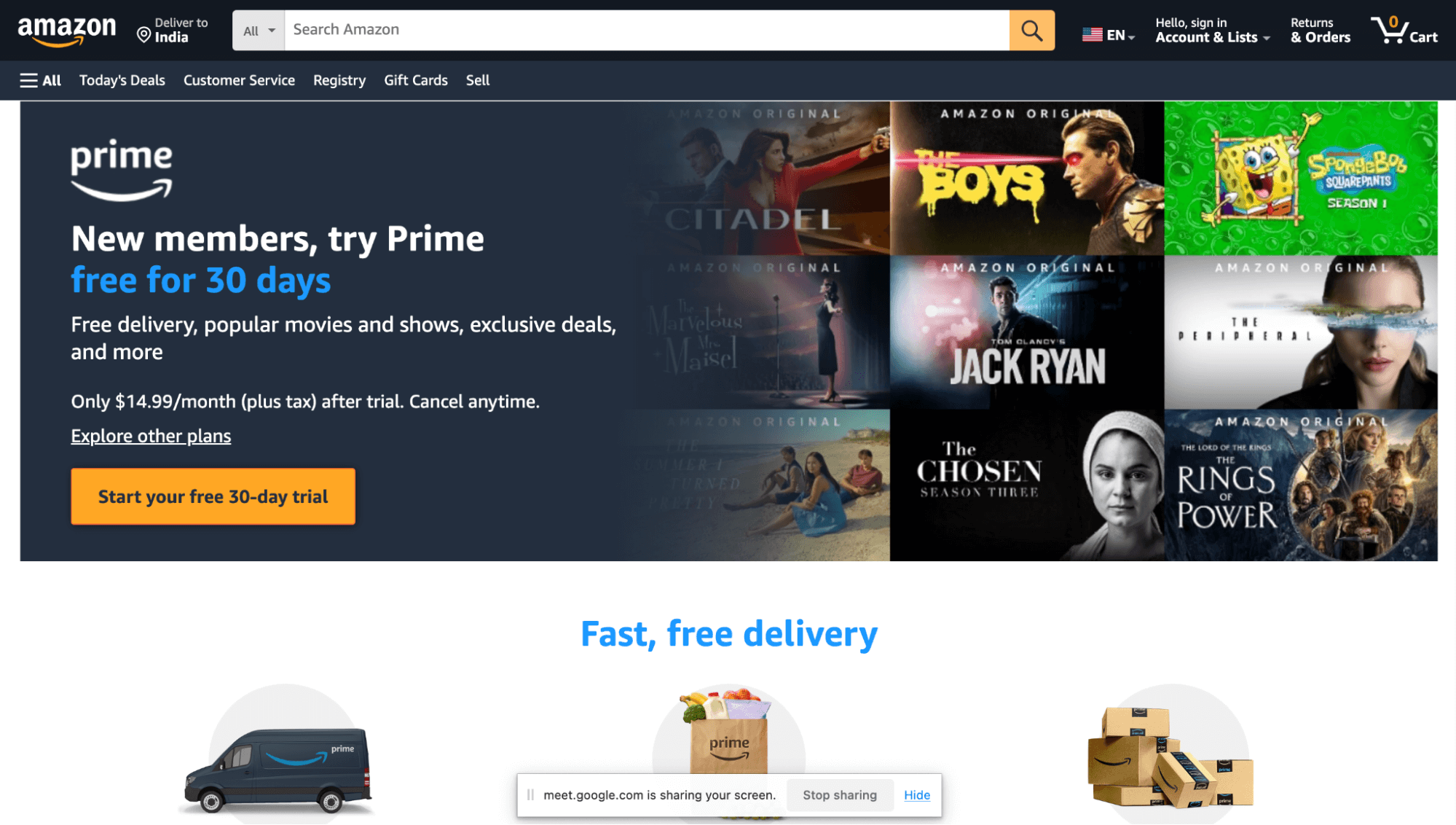 Amazon Prime is a subscription-based loyalty program provided by Amazon, offering a diverse array of benefits tailored to meet various customer requirements.
Members enjoy fast shipping, exclusive deals, streaming services, and more. Customers who frequently shop on Amazon can benefit from fast shipping and exclusive deals.
Customers who enjoy watching movies and TV shows can benefit from the streaming services offered by Amazon Prime Video.
The program also offers other benefits such as free e-books and unlimited photo storage.
4. Johnny Cupcakes Rewards
The Johnny Cupcakes reward program is an outstanding initiative by the popular clothing brand. Customers earn points for eligible purchases and other interactions like attending exclusive events or visiting physical stores.
These points can be traded for exclusive merchandise, discounts, and even limited-edition items.
Johnny Cupcakes creates a strong sense of loyalty among its customers by incorporating gamification and exclusivity.
5. Starbucks Rewards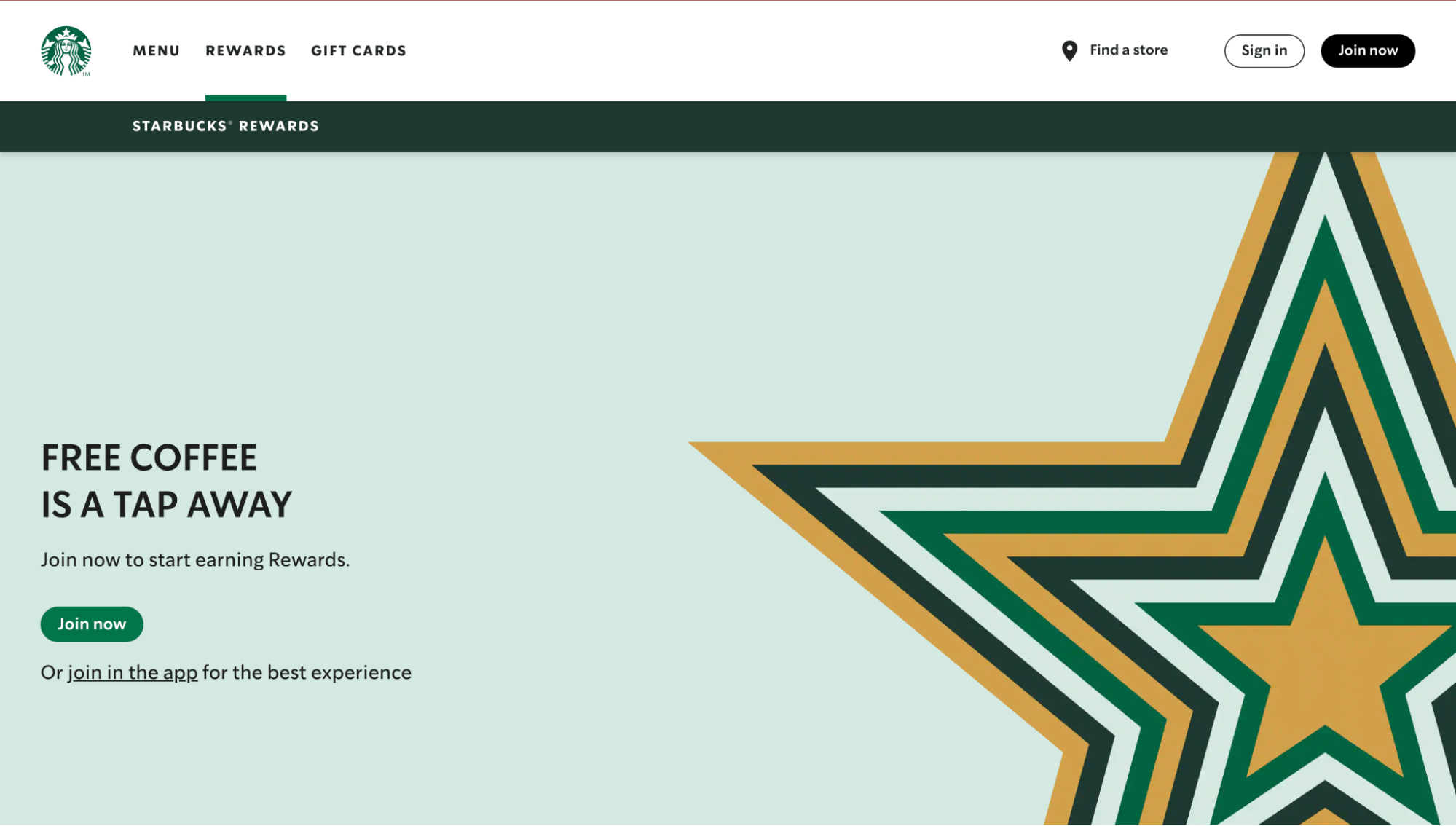 Starbucks Rewards is a widely recognized and successful loyalty program established by the coffee giant. Patrons accrue stars with each purchase, which can be exchanged for complimentary beverages, food selections, and additional perks.
The program's distinguishing feature lies in its tiered structure, delivering varying degrees of advantages corresponding to the accumulated stars. Members also relish tailor-made offers and exclusive previews of new products.
6. FTD Plus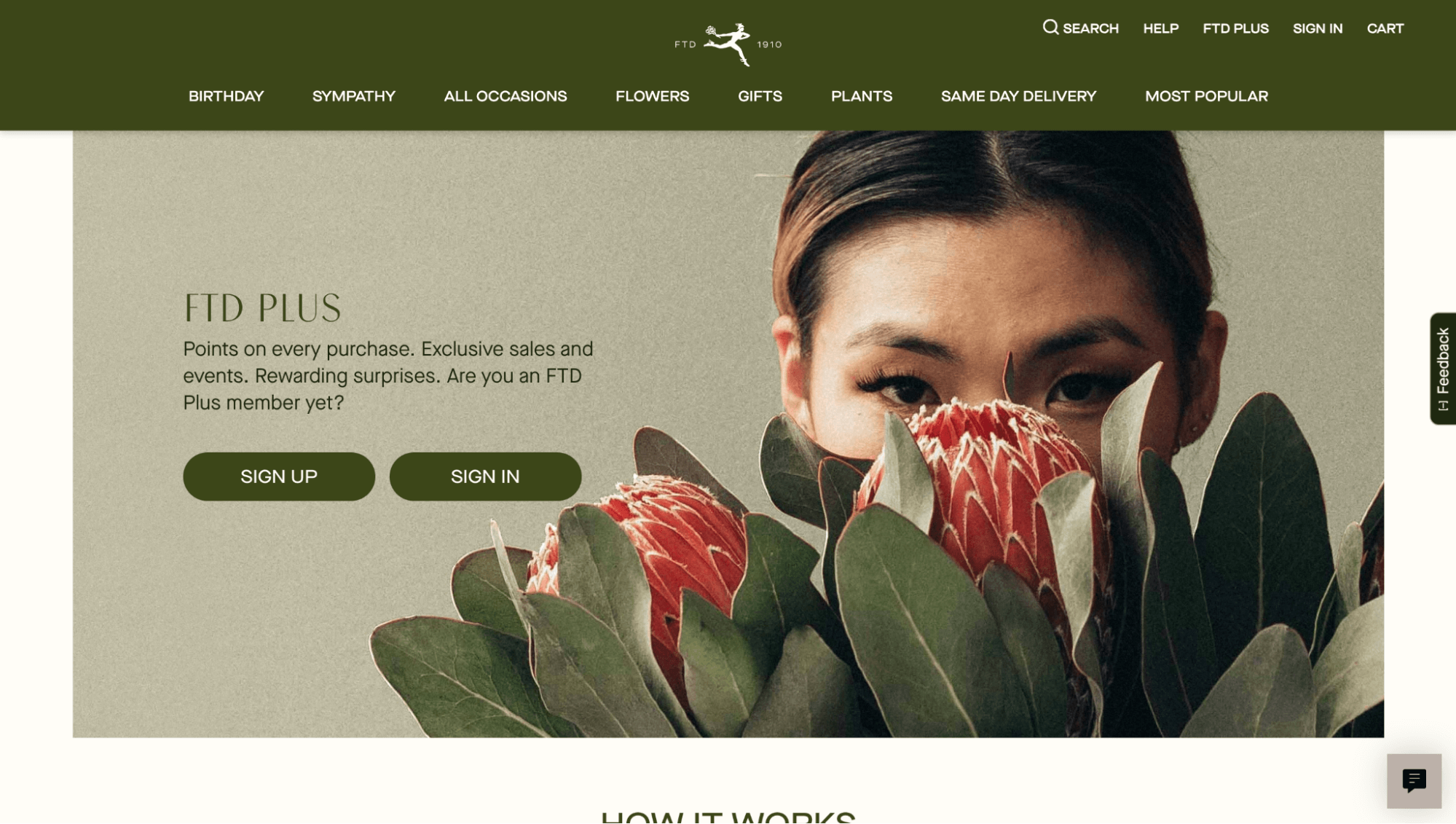 Florists' Transworld Delivery (FTD) has bloomed with its FTD Plus loyalty program.
With every purchase, patrons are gifted not only with the beauty of flowers but also with points that open doors to an array of exclusive sales and captivating events.
The petals of this loyalty initiative extend further as FTD Plus Insiders, who enjoy the privilege of doubling their points with each purchase and savoring the delight of free standard shipping on every order.
In the world of flower delivery, FTD Plus is a garden of rewards.
7. MyMcDonald's Rewards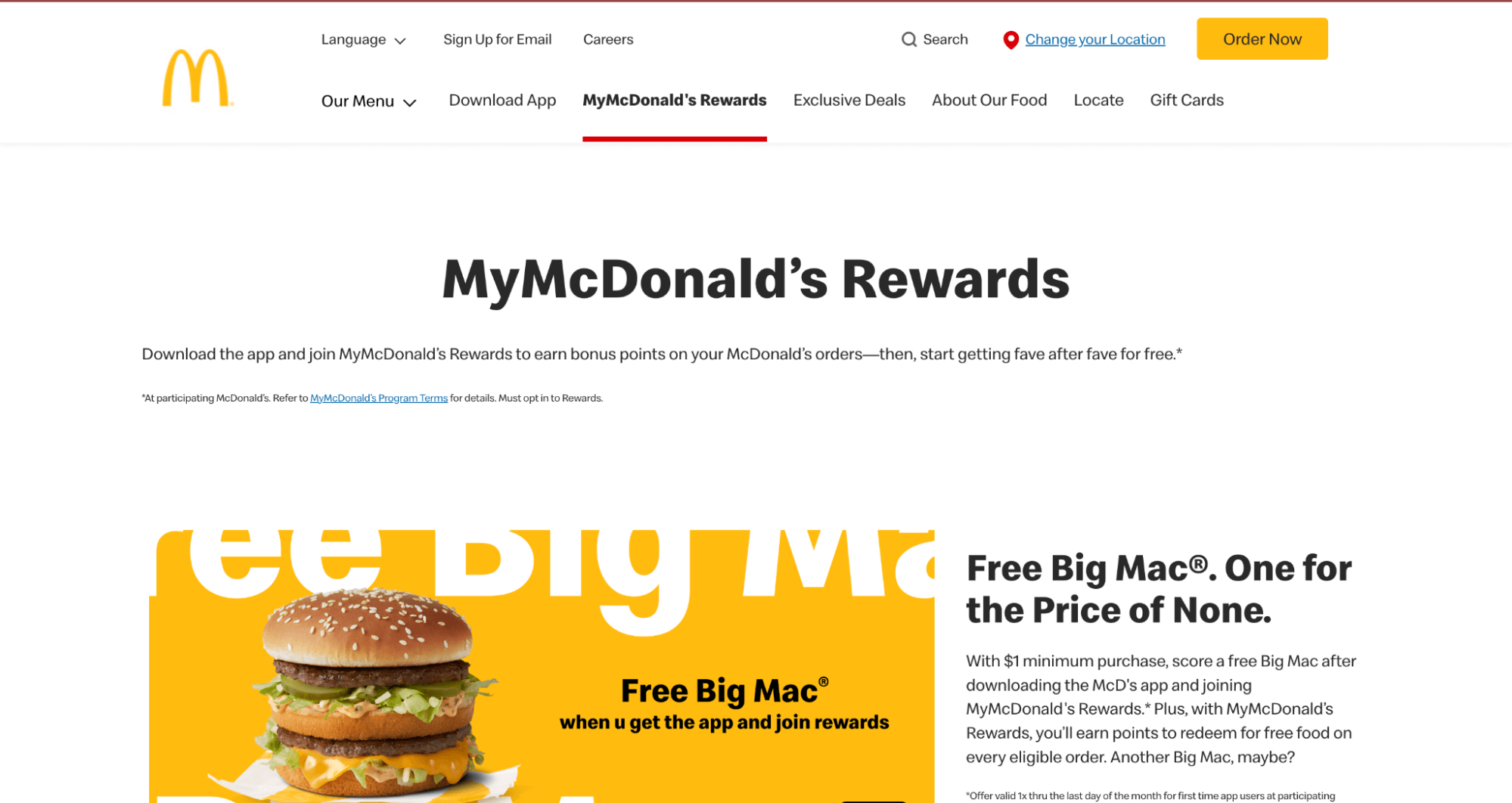 MyMcDonald's Rewards transforms the dining experience through its smooth integration into the McDonald's mobile app.
Customers can earn points for purchases, redeem them for a diverse range of menu items, access personalized deals, and conveniently order and pay via the app.
This digital approach enhances the customer experience and encourages app usage, making every interaction with the brand a blend of convenience and satisfaction.
8. Sugarfina Rewards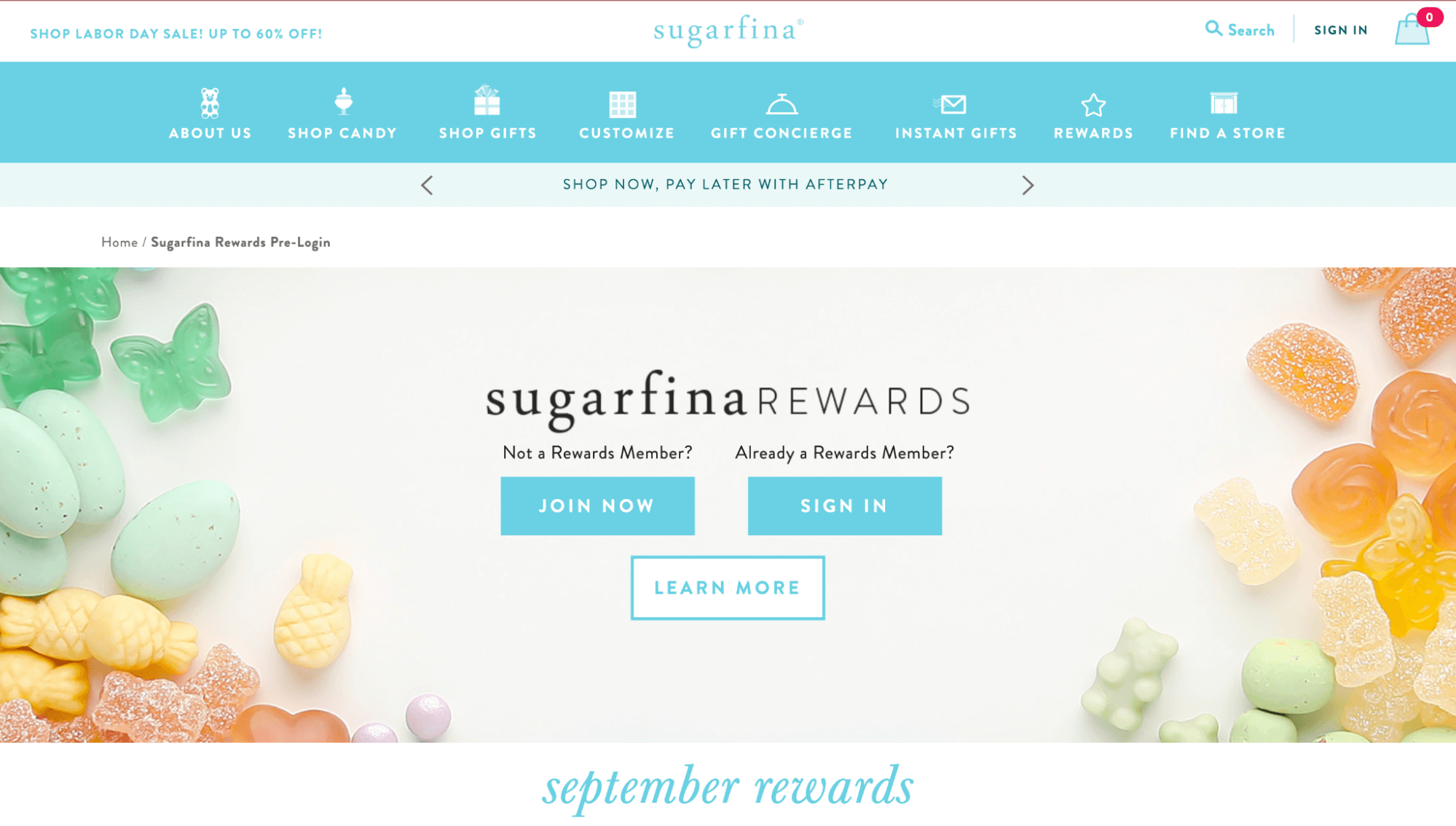 Candy giant Sugarfina has a loyalty program called Sugarfina Rewards.
With every purchase, every review, and every referral, members amass points that reflect their commitment to the Sugarfina brand.
They can redeem points for discounts and exclusive candy gifts. The program leverages the brand's unique offerings to create a sweet loyalty experience.
9. Nordstrom Nordy Club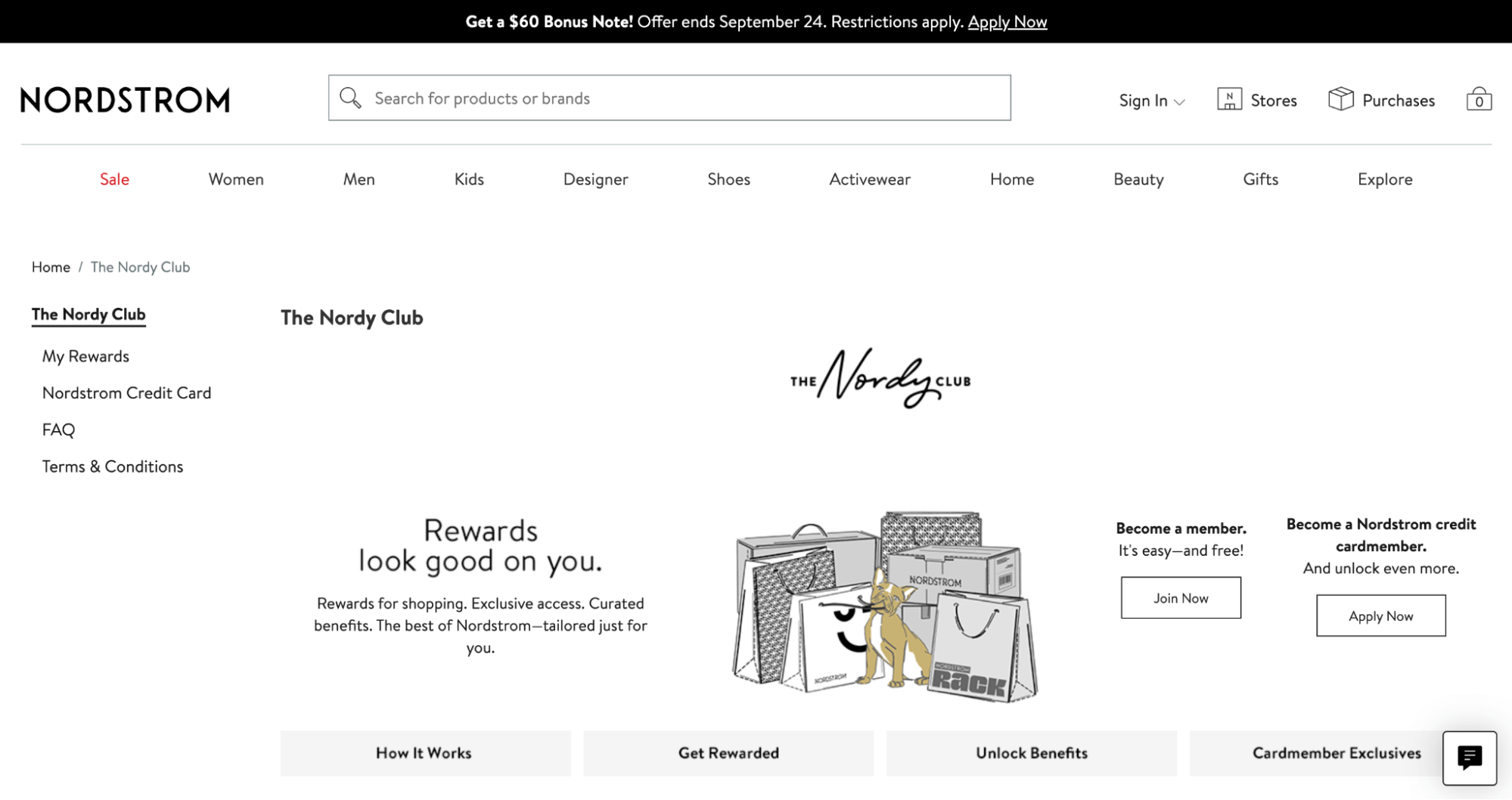 Nordstrom's Nordy Club loyalty program transforms shopping into an art of rewards. As customers make purchases, they amass points that unlock a world of curated experiences and personalized services.
With tiers named after coveted fashion capitals, members journey from Insider to Icon status, savoring benefits like early access to sales, alterations, and even private shopping parties.
The Nordy Club amplifies the shopping voyage into an exclusive escapade.
10. Petco Pals Rewards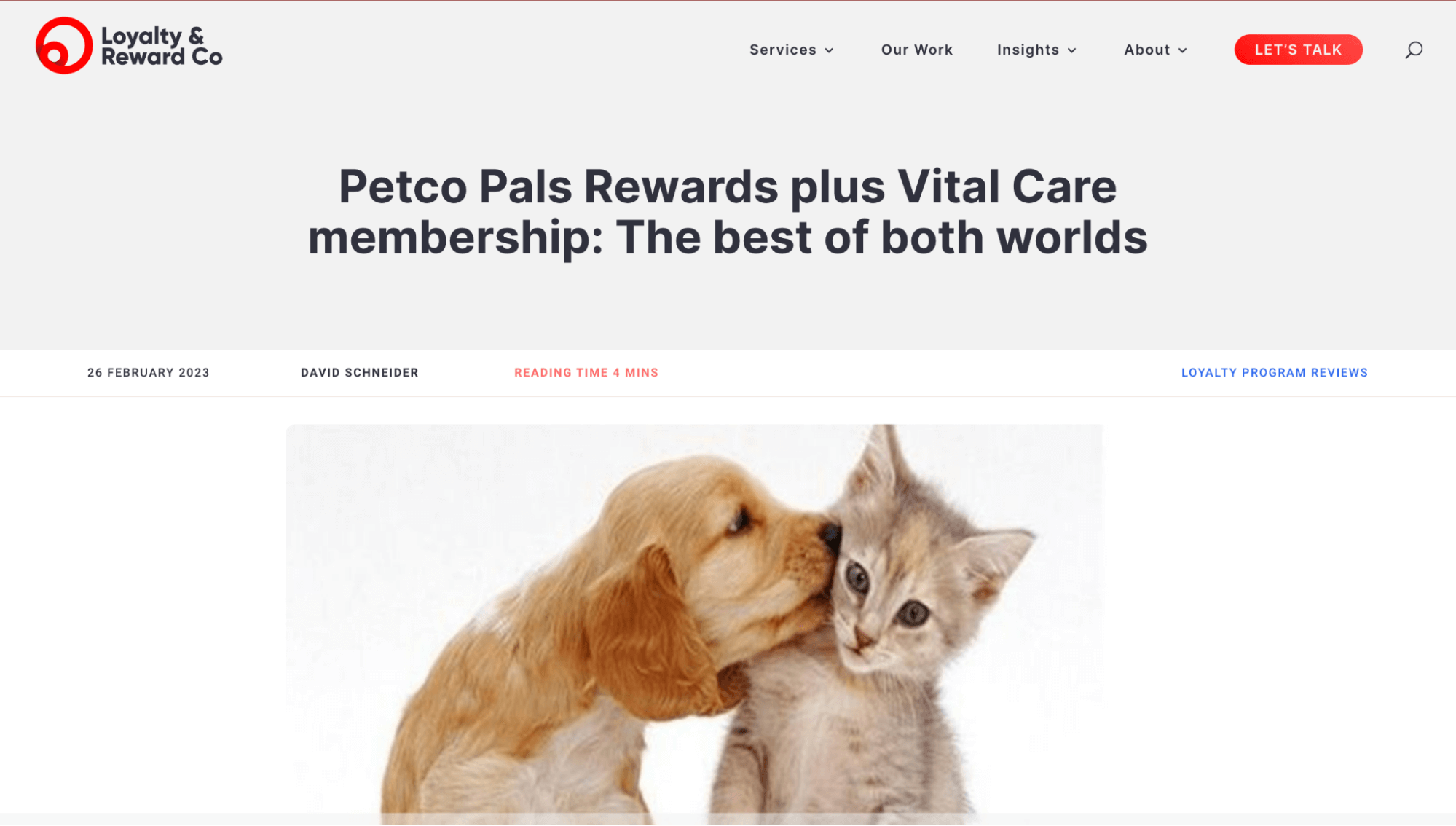 Petco Pals Rewards harmonizes loyalty with the love for furry companions.
Designed for pet parents, this program offers points for every purchase, fostering a journey of pet care and pampering. The rewards encompass pet essentials, grooming services, and even veterinary care.
Accumulated points can be utilized to secure discounts on forthcoming purchases, gain entry to exclusive promotions, access special offers, and enjoy early access to sales.
Petco Pals Rewards nurtures a bond between pets, their parents, and the joy they bring to life.
The Role of Retail Loyalty Programs in Economic Recession
Retail loyalty programs become even more crucial during an economic recession or downturn. Customers become more discerning about their spending, seeking value and rewards for their purchases.
Loyalty programs offer a lifeline for businesses to maintain customer loyalty, retain revenue, and potentially attract new customers who are looking for deals and benefits during challenging times.
During a recession, these programs act as a reassuring anchor, providing customers with a sense of stability and value amid uncertainty.
Through the provision of tangible benefits and exclusive offers, loyalty programs enable businesses to sustain a consistent revenue stream while ensuring that customers continue to enjoy the expected perks.
They also play a crucial role in boosting customer lifetime value.
In this symbiotic relationship, loyalty programs prove their resilience as a strategic tool, demonstrating their power to forge enduring connections in even the toughest economic climates.
Level Up with Paystone's Loyalty Program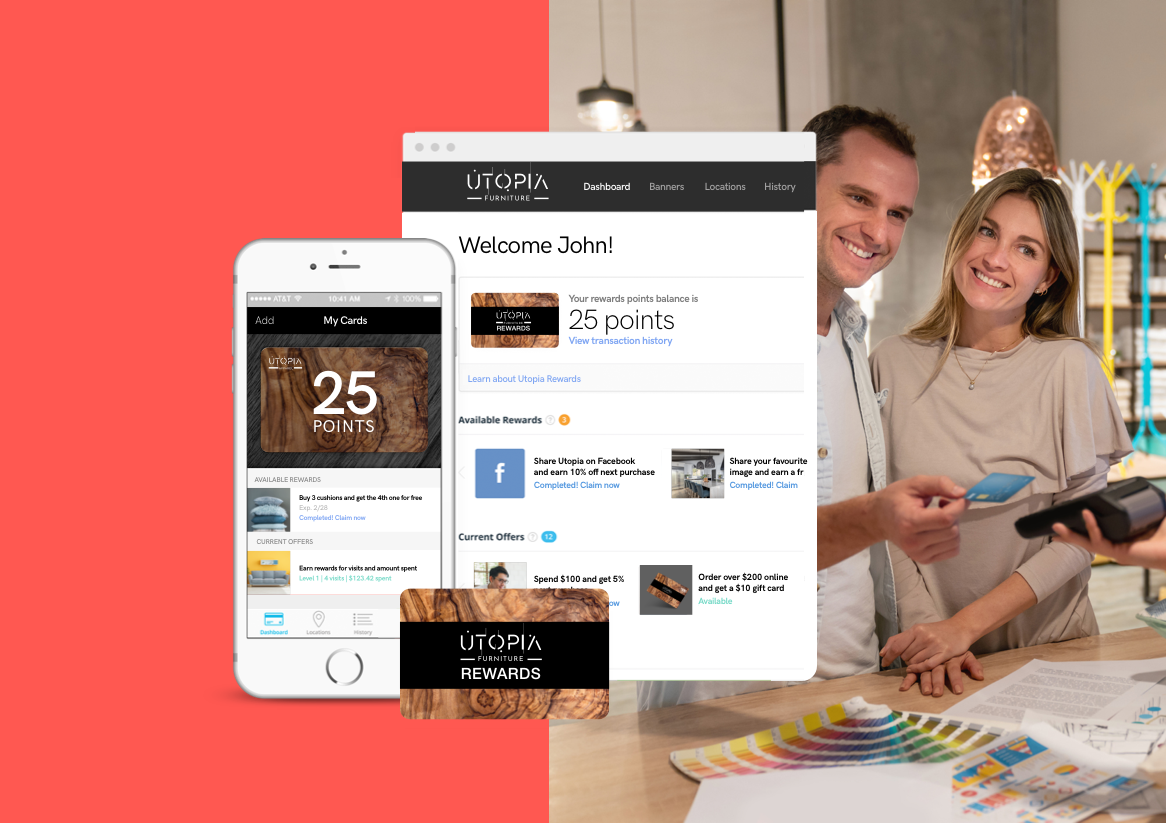 Discover the ultimate way to revolutionize your retail loyalty program with Paystone.
Our cutting-edge Loyalty product is your key to crafting tailored loyalty programs that resonate deeply with your customer base.
You can effortlessly implement features such as dynamic point tracking, personalized rewards, and seamless multichannel integration by harnessing our platform.
Paystone's loyalty solution benefits customers and also provides businesses with invaluable data-driven insights into consumer behavior and preferences.
This enables businesses to optimize their marketing strategies and enhance customer experiences.
Ready to revolutionize your retail loyalty program? Get started with Paystone today.
The Future of Customer-Centric Retail
Retail loyalty programs have proven time and again to be a potent tool for building lasting customer relationships, driving more sales, and navigating challenging economic climates.
With their ability to engage customers, collect valuable data, and offer tailored rewards, these programs have become the foundation of modern retail strategies.
Drawing inspiration from successful examples and utilizing platforms like Paystone can help businesses position themselves for sustained success in an ever-evolving market.